With the onset of COVID-19 came a period of real difficulty for most businesses. Companies equipped with the technology to transition to a remote environment were urged or forced to do so—and fast. With this pivot, many companies anticipated new pain points would emerge within their existing processes. However, as this new digital landscape continues to form its roots, there are parts of the virtual workforce that are not only surviving but learning how to optimize their existing processes.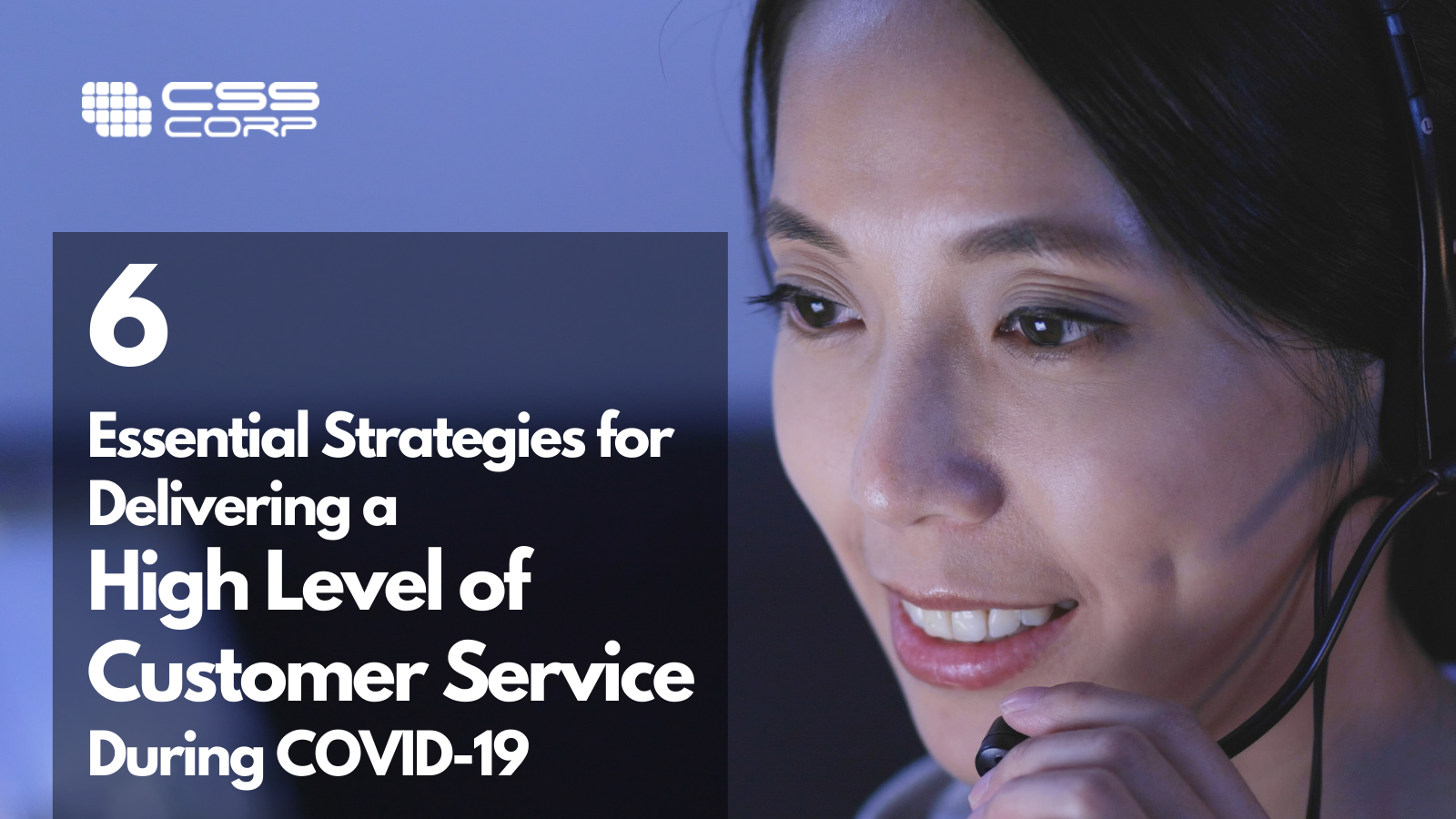 Before the pandemic, we primarily engaged with our customers on-site, delving into their operations in-person to help enable change. With COVID-19, the ability to work side by side with our clients came to an immediate stop. We had to transform our client engagement model overnight. In doing so, we have learned what it takes to deliver our services in a completely virtual environment. Here are the top six strategies we learned that may help you meet your clients' needs in today's unprecedented times.
1. Overcommunicate
When it comes to effective communication, it's tough to beat face-to-face interactions. In their absence, it can be a challenge to stay aligned with clients on business objectives, deliverables, and even nomenclature. During these times when we're forced to collaborate virtually, businesses should aim to close the gaps that cause lapses in communication. To do so, they must overcommunicate by increasing the frequency of emails and calls. This will go a long way to protect the insights typically relayed during on-site visits from being lost and can help ensure a company meets client expectations by the end of the engagement.
2. Use Data To Fill the Gaps
At the start of a project, it used to be that the initial on-site discovery meetings would provide the insights necessary to customize best practices to a client's needs. There's no doubt this is difficult to accomplish purely through video calls and emails. So with the shift to virtual, many companies are now heavily relying on their clients' data to fill in the missing information left by a lack of on-site analyses. In some instances, using analytics provided by the customer may even optimize the process and offer more detailed and data-backed insights. Leveraging advanced data analytics, predictive modeling and large-scale data integration is more critical now than ever.
3. Maintain Process Quality
While it may be understandable for processes commonly performed on-site to experience quality degradation when done virtually, it should not be used as an excuse. Businesses must find a way to adapt their analysis to work within a remote environment. In addition to leveraging customer data and overcommunicating, companies should strive to have their virtual processes meet or exceed the results typically received by on-site work.
An effective solution for client planning sessions is conference calls. But it's also critical to keep the client's busy schedule in mind. Keep meetings short and limit the attendance to essential personnel only. If a meeting drags on too long or does not involve a participant directly, they may lose interest or start multitasking, which means valuable information could get lost. Clients will accept pandemic-related excuses for only so long. Prioritizing the quality of communication and deliverables, even amidst challenging times, may be what sets a company apart and will not go unnoticed.
4. Determine the Best Platform for Collaboration
The phrase "meet your customer where your customer is at" has taken on a whole new meaning in the age of COVID-19. While face-to-face interaction may not be possible, there are still ways to provide your customers with the same sentiment. Many businesses today have a virtual network they use to communicate internally: Webex, Microsoft Teams, Zoom, etc. When there is a preferred system set up for an organization, businesses who agree to adopt their client's preferred choice of communication are meeting their customers where they're at. This cooperative gesture helps to establish credibility and value early on and will reinforce the concept of delivering high-end customer satisfaction.
5. Provide a Personal Touch
Establishing an effortless and accessible relationship as soon as possible with a client is a significant touchstone in any business focused on service delivery. Letting clients know they can reach their sales contact at any time via email, phone call or text is reassuring, especially in the absence of face-to-face interaction.
Some tips for creating these relationships are:
+ Hold all internal and external meetings on video.
+ Schedule more one-on-one time with key client stakeholders to check-in.
+ Send emails to inactive clients to let them know you are thinking about them.
+ Focus discussions on both personal and professional topics.
6. Assess the Situation
No one knows when this global crisis will end or what the business landscape will look like when it does. But given how many people will continue to work remotely, businesses can no longer assume that meeting with a client in their company office will be possible. Video calling and the use of digital collaboration tools will continue to gain traction as a means of building trust in relationships. As strategies continue to evolve, the strong ROI of an inexpensive, efficient video call may take hold compared to the relatively small gains in actual business travel. In future projects, it will be essential to determine whether the benefits of on-site work outweigh the growing benefits seen in remote infrastructures that apply the aforementioned strategies.
Being authentic and genuine while working collaboratively with clients – whether in a pandemic or not – will carry weight and foster growth in your relationships. These relationships, virtual or otherwise, extend the trust that clients put in both you as an individual and your business. At The Northridge Group, we have enacted these strategies and are continuing to look across our organization to pull together the right assets and resources to meet our clients' needs. We have also developed a set of materials, including best practices, tips and toolkits, for businesses to leverage as they navigate the impacts of COVID-19.
The original article was published here.