In the current business environment, everything that needs to be managed has to be measured. If a company wants to manage its core assets, which include its customers, employees, revenues, and processes, then it becomes imperative to focus on Key Performance Indicators (KPIs). A KPI is essentially a quantifiable measurement used for gauging the performance of a company in terms of meeting its strategic and operational goals.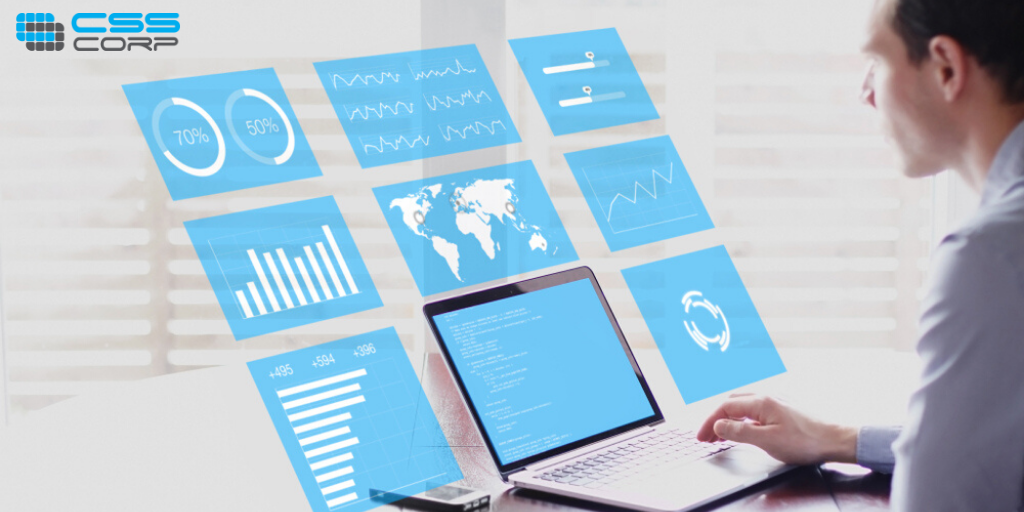 KPIs help you optimize your business by enabling you to identify the factors that matter for your organization's success. You can then take control of these factors by measuring them regularly, and achieve the desired results. In short, the KPIs act as an actionable scorecard, which can help you keep your strategy on track and build around your success by avoiding previous mistakes.
Choosing the Right KPIs
Several KPIs are available from which you can choose the right ones based on your specific requirements. The criteria for selection can be based on your industry, and your company's specific performance indicators that you wish to track. As each performance indicator will have its unique goals and targets, it makes sense to choose the KPIs accordingly.
You can select KPIs based on the long-term and short-term goals of your company. Furthermore, you can also choose KPIs for different levels of management. The KPIs for long-term goals can be used to measure the performance of key processes in operations that are vital for decision making. KPIs selected for short-term goals can monitor specific processes that result in immediate outcomes.
For instance, if you are looking to monitor your company's long-term progress, then you can choose Year-on-Year Revenue Growth as the KPI for your leadership team. Similarly, if you wish to track the performance of your mid-level sales managers, then you can choose Revenue per Customer, Average Revenue per Unit, Lead Conversion Ratio, etc., as suitable indicators.
Implementing Those KPIs
Once you establish the targets for each KPI, measuring them requires collecting data and running the formulae to track the progress. For this, you need to ensure the measurement is happening accurately and consistently. However, pulling the correct data together and analyzing it to extract valuable insights in real-time can be a huge challenge.
The main challenges of implementing KPIs include:
Massive and disorganized data with multiple silos
Data collection and validation prone to errors and inconsistency
Data stored in spreadsheets with no audit trail
Tools with huge development or customization cost
Moreover, KPIs can be put to best use if they are made an integral part of the process that can achieve visible transformation. For this, you need a quick review of performances, and measure them against the impending targets. This is where you need a professional KPI dashboard, which can make your life easier.
Visualizing KPI Progress
A glance at the dashboard will enable the decision-makers to track the day-to-day processes and outputs and ensure everything is running smoothly. The visually displayed information from multiple KPIs in near real-time, all at one place, makes it much easier to review the progress across the KPI targets. Be it prioritizing the resources at hand or tweaking the strategy in the nick of time, a KPI dashboard is the tool you need to get things back on track quickly.
Additionally, a KPI dashboard would enable you to drill down further into areas of special interest by providing relevant and auxiliary details. Also, as it displays the information in a pragmatic arrangement, thereby adding a whole new meaning to the information that has been dug up. Moreover, it visually highlights the critical areas based on your KPI targets and ensures complete transparency between the management and employees.
Integrating Advanced Analytics
However, as analytics has become the prime driver, an ideal KPI dashboard must feature BI and analytical capabilities driven by Artificial Intelligence and Machine Learning technologies. It must be free from interfacing and compatibility issues, and should be able to connect with the critical business systems seamlessly. Only then will it be able to provide accurate and up-to-date information. As such, it should be able to automatically and securely connect users to the necessary information either in real-time or at actionable intervals.
CSS Corp's CruiseBoard
CruiseBoard from CSS Corp is one such KPI dashboard that seamlessly bridges the gap between users and information as it can convert huge amounts of hybrid data into actionable insights, quickly and efficiently. It also features secure, role-based access that prevents tampering of sensitive data. Being platform-independent, CruiseBoard can also be accessed on mobiles and handheld devices, and also offers advanced BI and analytic capabilities with AI and NLP features.
Conclusion
As KPIs become an integral part of the data-driven business ecosystem, an intelligently-designed and user-friendly dashboard is the need of the hour. Also, as analytics continue to influence every business decision, the next-generation digital dashboards must incorporate predictive algorithms with AI and ML capabilities.
With these additional capabilities, decision makers should be able to cater to the specific needs of executives by helping them in accessing and monitoring critical information effortlessly to spur business growth.