We're delighted to announce that CSS Corp won the Best ESG Initiative Award for reducing carbon footprint in IT services.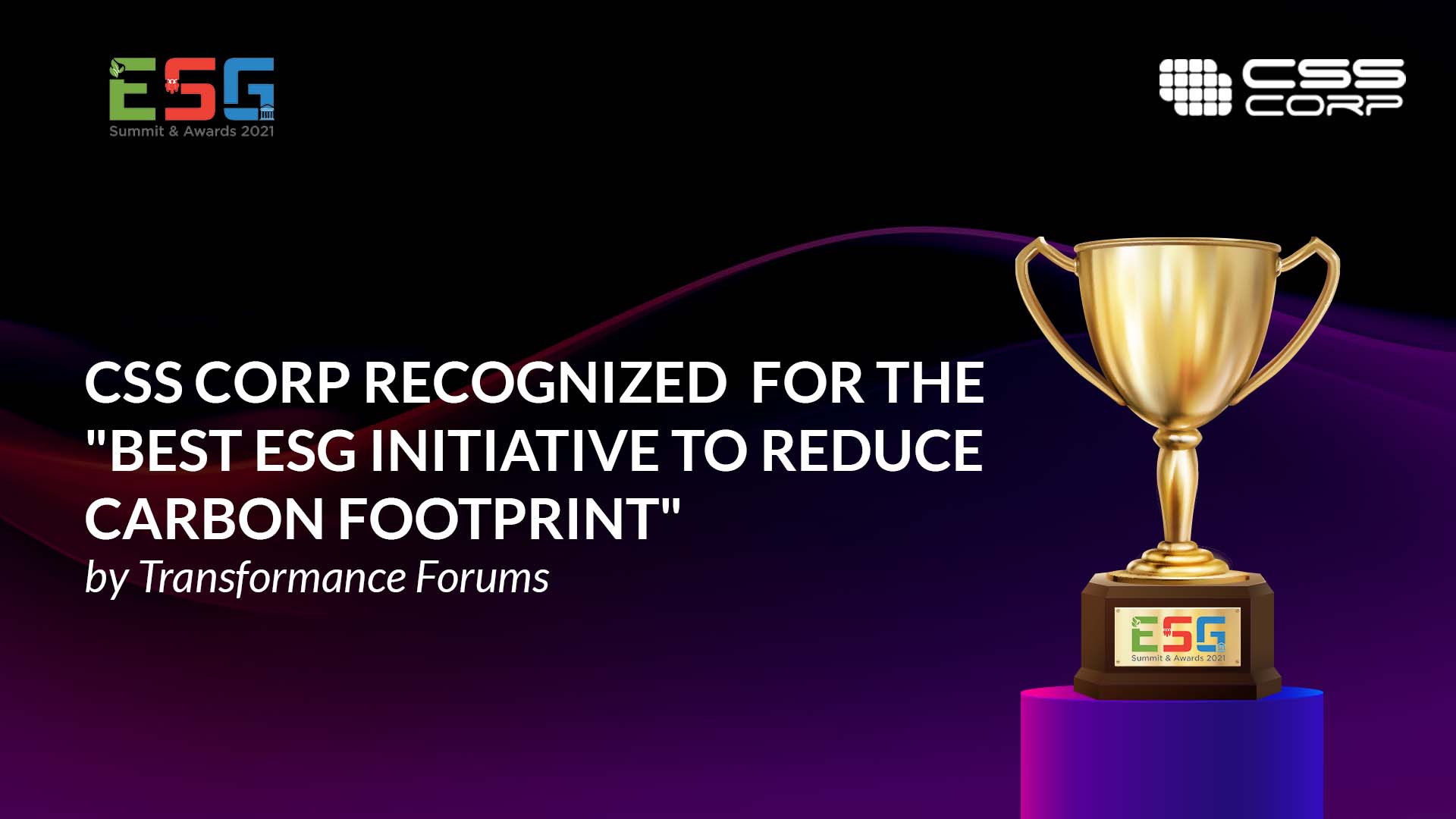 ESG Summit & Awards is considered as one of the most notable and coveted awards for Environment Social & Governance (ESG) and it recognizes organizations for their overall efforts in Carbon Emission Reductions & Sustainability.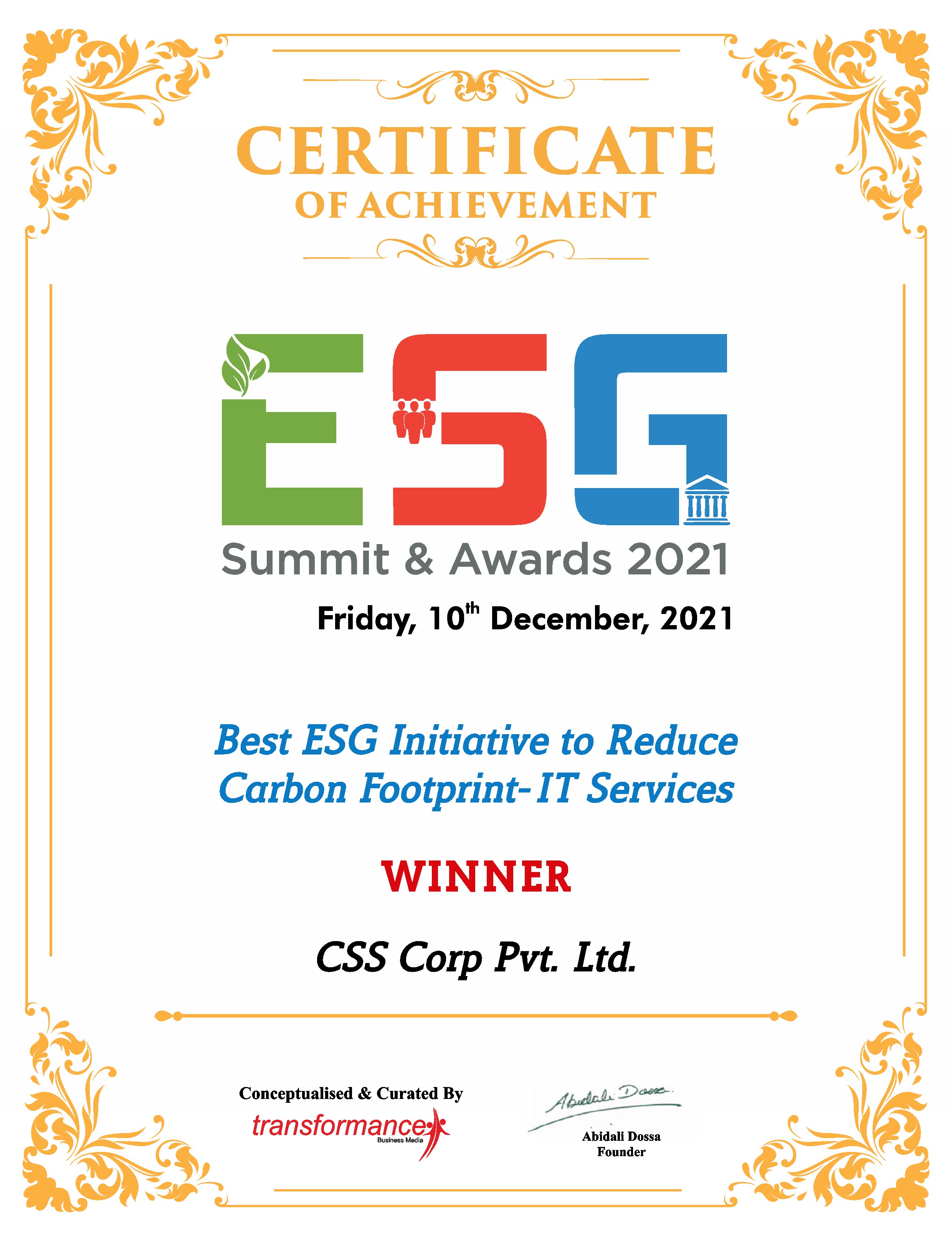 The ESG Summit and Awards 2021 was a virtual event where several organizations across sectors participated and showcased their initiatives. Noteworthy is the fact that CSS Corp stood as the prestigious winner among the stalwarts in the industry. Transformance Forums handed the trophy in recognition of CSS Corp's high standards in Environmental, Social, and Governance programs—for intertwining carbon emission, reductions & sustainability in daily business.
The 2030 agenda for global sustainable development describes 17 Sustainable Development Goals (SDGs), of which 9 SDGs are applicable to the organization like Climate Action, Responsible Consumption, Life on Land, and more.

CSS Corp transformed the challenges of 2021 into opportunities to re-build responsibly by transitioning into a low footprint organization. According to Forbes, sound ESG practices and solutions have a material impact on revenues and risk, and sustainability can prove to be a competitive advantage. Kudos to the leadership of CSS Corp for their steadfast focus on putting a premium on ESG.
For details, reach out to Royston.Joseph@csscorp.com or visit our CSR page.
Related information