The growth of digital cloud services in the last decade has made it the foundation for innovative business solutions across enterprises. According to a Gartner group survey, CIOs in the private sector estimate that 41% of the company revenue after 5 years will be generated from digitization. In 2016, cloud services were rated 3rd in the technological innovation and opportunity by CIOs.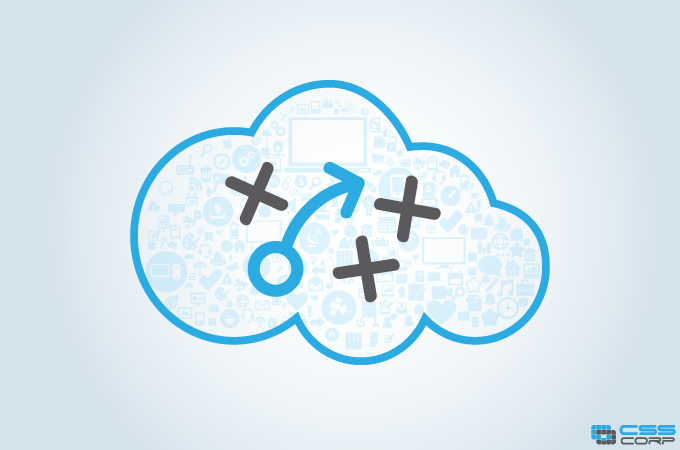 Cloud makes a compelling technical and commercial business case. Business leaders are constantly looking for ways to leverage the cloud to reduce costs and increase agility. The flip side is that CIOs in over one-third of enterprises do not have a cloud migration strategy in place for their organization, despite its immense potential.
According to Donna Scott, the vice-president of the Gartner Group, cloud will emerge as the dominant design style for new applications over the next 10 years. Having a clear cloud strategy will enable businesses to achieve their business outcomes.
Devising an effective cloud migration strategy
The following are key pointers that will help in devising an effective cloud migration strategy for an organization:
Realize the potential of cloud
Modern enterprises migrate from in-house data centers to public cloud services for their infrastructure and business agility needs. Currently, only 5% of the total IT infrastructure budget is devoted to cloud transformation services, but this is likely to grow faster than internal IT spending by 2020.
A key benefit of public cloud, either through Infrastructure-as-a-service (IaaS) or Platform-as-a-service (PaaS) is enabling customers to get a better user experience of the products.
Private cloud computing, which is hosted on in-house cloud platform, provides internal company benefits of maintaining intellectual property, compliance regulations and security.
Invest in cloud to fuel your digital business services
The growth of your company's digital business is dependent on the speed and agility your cloud migration services provide. Users and customers should be able to access the cloud services provided by your company, through a cloud interface that can stimulate their interest in your offered services.
CIOs must be able to educate and convince their CEOs and directors on the need to invest more into cloud and develop a vision for digitalization of services.
Customize your application design to suit your
cloud platform
In addition to having an effective digital business strategy, companies must also be able to make optimized use of theircloud infrastructure. It should be remembered that just having cloud services is not enough, the way the cloud services are used is also critical.
Enterprises must be able to build applications that are designed to work on digital platforms. Investments in cloud must ensure that products and services are optimized for digital platforms at the lowest cost of development.
Recommendations for digital business innovation
According to the Gartner 2016 CIO Agenda report, digitalization is no longer just an innovative trend but has become a core competence for new age companies.
To maximize the returns of a digital business, enterprises must implement a digitalization aspect in all areas of their business. Listed below are some recommendations on how CIOs can bring about a digital business innovation within their organizations:
Exploit the value of business connections
Traditional business models could have a differentiated view of inside (employees) and outside (suppliers) resources, who come together to create value for customers. The cloud transformation services provides an ecosystem of suppliers, employees, partners and customers with dynamic connections.
Businesses must be able to think differently by creating a portfolio of data and patents that can be securely delivered to consumers as a source of value.
Innovate
CIOs are clearly the business leaders in effecting a digital transformation, specifically in managing delivery, managing the talent, and ensuring effective leadership. Infuse a culture of innovation and processes into the organization. Besides investing in bimodal delivery platforms, business processes must connect across delivery modes to achieve speed and scale.
Modernize
Modernize and renovate your IT infrastructure systems to be able to achieve the benefits of connections and innovations. This can include enabling the Internet of Things (IoT) ecosystem to your infrastructure platform.
Conclusion
Rapid digitization and the risk of losing out on potential business outcomes have made it imperative for enterprises to move to the cloud. The success of cloud implementation requires extensive and granular planning and is dependent on a well-defined cloud migration strategy.