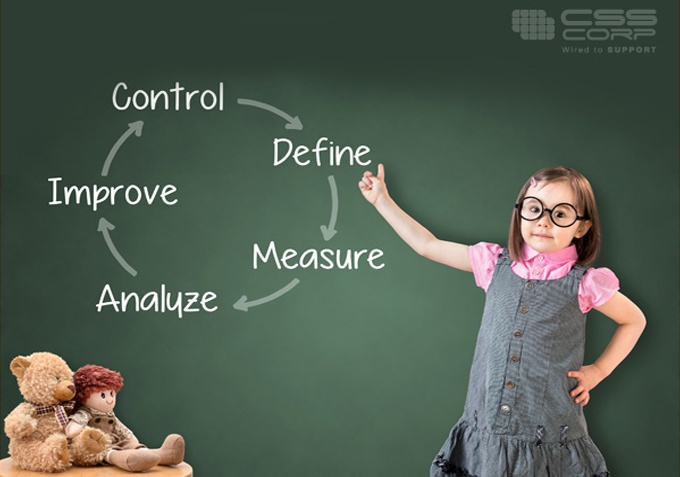 Innovation has sustained to drive a hugely competitive environment within the IT industry. Some of the country's greatest IT organizations are looking in good shape and energetic these days because of innovative practices adopted by them
Present competitive ecosystem leaves no room for error. But eliminating errors in processes is no easy joke. How do we eliminate these errors? More vitally, how do we make certain our operational competence is way ahead of our competitors and carry out an important step in performance?
---
The answer is Six Sigma.
---
Six Sigma is process advancement framework which consists of the following five steps: Define, Measure, Analyze, Implement and Control (DMAIC) Howbeit its origin from manufacturing industry, Six Sigma isn't about products; the focus is on processes. When applied to IT operations, Six Sigma steers to measure and improve both internal processes and our service offered.
"Six Sigma is a defect reduction methodology that transforms organizations by forcing them to focus on the quality of the customer experience. It can be applied to IT Infrastructure management industries effectively."
I have listed 3 key benefits of implementing Six Sigma in IT infrastructure.
1. Improves operational efficacy
Most great enterprises use Six Sigma to increase operational excellence. Six Sigma transforms customer satisfaction by improving business processes and reinforces quality mindset among employees.
By spending less on remodeling defective products, an enterprise could naturally reduce its cost of achieving quality and build up its operating revenue. By accomplishing this improvement across multiple platforms and tools enterprises can literally renovate their operations to a new level of operational efficacy.
Read our blog on "Six Sigma based process optimization"
2. Improve Market demand
Any IT organization aims to earn healthy profits even in falling market scenario. Perpetual improvements in profit margins over years endow organizations to continue to create service lines with new and innovative features and functions. This allows them to create an invariable market demand.

3. Reduce wastage on redundant tools/ platforms
Six Sigma provides IT management with a quantifiable way to justify technology investments. It reveals untapped employee creativity, ideas and skills. Excess work processes, tools, surplus IPs and platforms that adds no value in the eyes of the customer could be reduced drastically by implementing Six Sigma in Infrastructure management.
IT infrastructure management always gets caught up in quenchless demands and threat to investments. Six Sigma has a solution to both these challenges. Incorporate this philosophy across your IT enterprise and dramatically transform your operations ensuring unparalleled customer experience.
- Rajiv Nagarajan
Six Sigma Green Belt Certified Professional