We spent a larger part of our content marketing efforts in 2018 building content that could help organizations understand how technology is enabling companies to move beyond cost optimization and process development. Our focus while building content is to map technology and the business outcomes and how technology can significantly help companies drive faster-time-to-market. In this post, we'll count down our top 10 most viewed blog posts of 2018.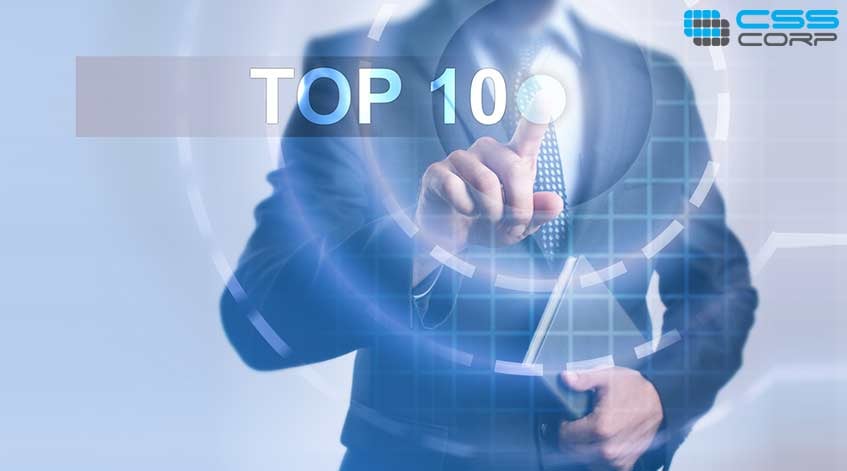 The Road-map to Success in the Digital Era
Digital CX. This term has gained relevance over the years for businesses in various industries. Retail, transportation, automotive, healthcare, banking and financial services are some of the many industries that have experienced gains by leveraging the power of the digital. Read More
How The Changing Business World has Impacted IT
The challenge for businesses today lies in recognizing the opportunities that come from new technologies and offering value propositions before digital-native startups capture the market. Who knows what might be possible better than CIOs and CTOs? Rather than waiting to hear what capabilities are needed. Read More
Transforming Customer Experience Through Cognitive Analytics
The demand for seamless personalized customer journeys have firmed up and companies are trying to get the elusive 360o customer view to transform contact centers and omni-channel experiences. To enable competitive differentiation in customer service, legacy contact centers must be re imagined with digital products and platforms driven by cognitive analytics to proactively personalize, anticipate, and resolve customer issues at scale and manageable costs. Read More
The Road To 5G Services – Next Generation 5G Services
Major digital product innovations bring with it the need for technology development to provide greater sustainability and bring on next generation customer experiences. Some burst on the scene and are quickly adopted; others trickle down more slowly, letting anticipation build before they are finally available. Read More
5G The New Game Changer
Imagine a world with no barriers where communication shrinks space and time. High speed data with reduced latency and low energy consumption promises light speed connections with near zero information loss. This facilitates businesses, governments, organizations and communities to seamlessly interact, proactively remove obstacles and extract high efficiencies. This is an innovation trigger that can re-invent the way of life. Read More
How To Leverage Digital Tech to Drive Revenue Growth?
The digital revolution has improved consumers' lives in many ways. For many businesses, the same revolution (including mobile, social media, cloud, artificial intelligence and analytics) has created fierce competition. But the news is not all doom and gloom. At CSS Corp, we help companies leverage digital technologies to increase their top line -- turning the digital revolution "enemy" into an ally. Read More
What AI means to Businesses in Terms of Cost Optimization, Efficiency and HR
Intelligent automation platforms bring in a convergence of human intelligence, analytics, machine agility, operational excellence, resilience and faster-time-to-market. Such platforms can cohesively predict models and subsequently manage/solve complex infrastructure ecosystems effortlessly, resulting in drastically improved CX and thus, simplifying employee efforts considerably. Read More
Smart Service Desk for IT and Business Transformations
Per a recent research by IDC, technology spending by non-IT business units will reach USD 609 billion this year as new influencers of IT emerge across the enterprise. To enable this, traditional IT must transform to digital IT operations. CIOs and business leaders have an opportunity to collaborate and start discussing strategies beyond IT, and should synergize building newer digital businesses and operational models. Read More
How To Leverage Geospatial Data to Map Locations and Add Business Value
The emergence of GPS, Google Maps, and satellite imagery has reduced the meaning of the word "lost" to a fictional term. This form of intelligence combines the capabilities of geospatial technologies, data analytics, and artificial intelligence to visualize the geographical patterns, routes, and spatial trends to plan, map, and optimize the positional dimension. Read More
Modernizing Wireless Networks- The Strategic Need to Harness Artificial Intelligence
Network infrastructure provides the foundational building blocks for companies to meet the growing customer needs specific to access, data, interconnectivity, interoperability solutions, and infrastructure. The recent advances in AI and application of Machine Learning (ML) techniques can rapidly transform network operations from real-time monitoring to real-time prediction. Most of the AI models and platforms are designed to predict incidents few hours before by evaluating the symptoms, event paths and patterns. Read More