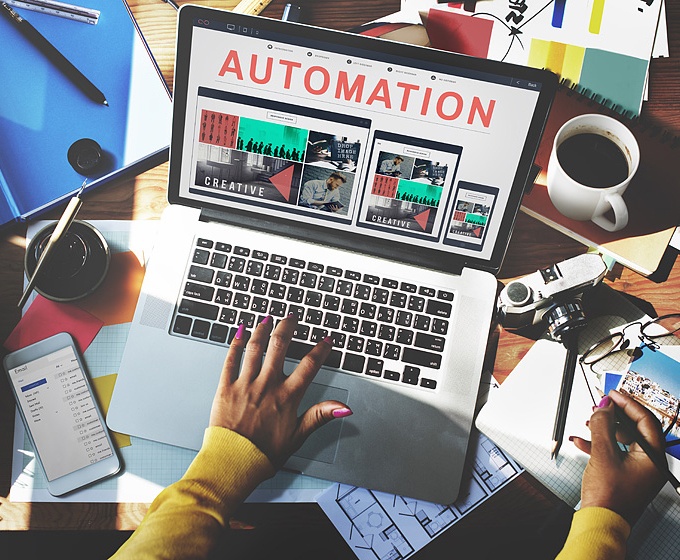 As with everything today, social media is also witnessing a sea of change in how businesses are using it. Social media is now an essential business strategy. Long gone are the days where businesses were considering it as a mere afterthought; cio.com even suggested companies hire a Chief Social Media officer (CSMO), in an article back in 2015.
Social media for business also means that efficiencies have to be high with zero errors, and the entire social media program will have to run like clockwork. Automating some aspects will help social media managers and directors manage their social media presence effectively. Unlike a few home appliances that are fully automatic, with little or no human input, social media can never be and should never be fully automated. The idea behind automating is to simplify a few mundane tasks associated with it and not turn your social presence into a bot fest of irrelevant marketing material and templated responses.
What to automate?
1. Content curation
Sharing useful content is a great way to grow your social media audience and build brands
Hootsuite is a widely used social media management tool which provides a range of features from scheduling to link analytics
Understand your audiences' likes, dislikes and their social media usage patterns to share relevant content. Facebook and Twitter have detailed analytics of their own.
You could also use third party analytics solutions like Sentiment to analyze your audience's social media interaction
2. Blog
Apps such as Buffer automatically posts your latest blog to your social media channels
Since most blogs are shared on social media anyway, it makes a lot of sense to automate this process
3. Re-plug content
It is always a great idea to share content that performed well in the past and that may be still relevant to your audience
There are several apps and plugins to recycle old content like Meet Edgar
WordPress plugins were all the rage a few years ago with a plug in for practically anything under the sun. Revive Old Posts, as the name suggests, is a plugin that shares old WordPress posts to your social channels with scheduling and filtering options
Do not automate this!
As mentioned in earlier blog, not everything on social media should be automated.
1. Customer Support
Customer Support should never be automated! I wrote in my previous blog about how social media has quickly turned into a customer support platform, especially for B2C companies
Automated templated responses to customer queries are extremely off-putting and can damage reputation and the Customer's Experience
2. Replies
Automating direct messages (DM's) can be tempting but anything more than a 'Thanks' to a positive message is asking for trouble
Even some top-of-the-line AI systems have trouble with very human qualities like sarcasm
Microsoft recently were left red faced when their AI chat bot on twitter, 'Tay', was in the headlines for making insensitive and racist tweets
Automation is a great tool for businesses to maximize their social media effort. If used in the right way it can definitely help with improving efficiency and customer experience, and keeping your audience engaged.
Can you share some of the social media automation tactics that you follow?