In my previous blog, I had mentioned that bimodal tech support is the game changer in the tech support world. IoT is taking the world by storm. This gives OEMs an opportunity to build positive relationships with customers post purchase by delivering extraordinary after sales support that is built around product value and superior service.
Tech support enterprises have a huge role to play in delivering this superior service.They should build a strong digital strategy to future proof their services and cater to customer demand. One of the key features in devising a strong digital bimodal tech support strategy depends on how an enterprise formulates their adjacent service strategy. Services that are rendered in excess of those required or designated in a contract are called as adjacent services. If you think why one should go the extra mile and provide additional service, let me give you the refrigerator example.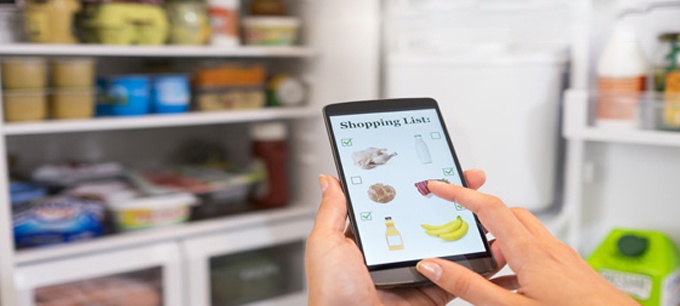 For decades the refrigerator served the purpose to preserve food products. Today digitalisation has led to the introduction of smart refrigerators that can do many things with the touch of a button. The smart refrigerators have redefined user experience with a host of new features, they can automatically defrost, and alert the user about the groceries and eggs that need to be replenished and even send alarm signals when there is a problem detected. These smart products have made product manufacturers to redefine their customer service strategies.
From a problem solving approach, customer tech support service is leaning towards value addition that strengthens customer relationship with the brand. The opportunity lies in building customer trust and loyalty which in turn will strengthen brand equity, drive revenue and boost product sales.
Wouldn't it be great if your refrigerator has a diagnostic mechanism that analyses its performance and sends alerts to the tech support agents / customer service team proactively even before a failure happens? The customer would not even know that there is a problem with the refrigerator. A smart refrigerator can place a service call, order service parts. It saves a lot of time and energy for the customer and it would delight the customer and establish a positive experience that forms the foundation for a long lasting relationship. The tech support integration plays a vital role in building the refrigerator manufacturer's brand image.
In an adjacent service model, the point of sale is not the end of the transaction, rather it is the beginning of an ongoing relationship that catapults the brand to greater heights. It is a risky bargain for a product company to bank on superior service from partnering with a tech support firm. At the same time, the tech support enterprise also takes a gamble in owning responsibility for a product's performance throughout its life-cycle. A robust strategy answers this challenge and enables product enterprises to be customer outcomes focused. A good adjacent service strategy will expedite time to market and also improve the quality of the end product.
With machine learning driven support and self-healing systems support services are moving away from a traditional instance based support model towards a zero-touch service model. Tech support enterprises that orchestrate their service portfolios and investments around these areas can thump with authority and say that they are in a future ready state to service the millennial customer
Are you ready to support the millennial customer?