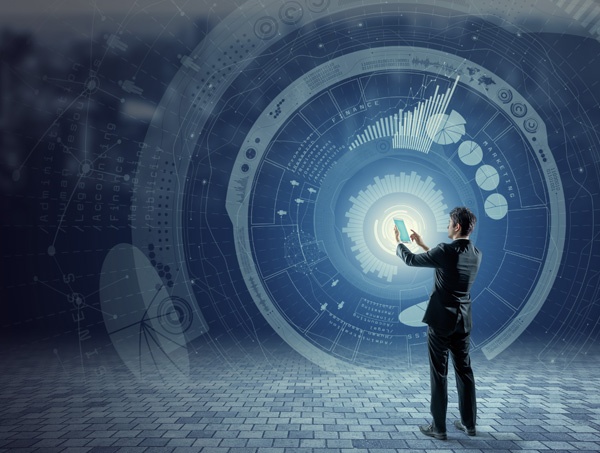 In recent years, digital transformation, as a term, has been used to describe anything from creating a website to the having an effective company strategy for growing their digital business.
In effect, digital transformation is more than just an end product, but refers to the changes associated with the adoption of technology in every aspect of the human life. With the Rise of Digital Intelligence in the business world, digital transformation can be considered as a journey, which connects multiple intermediary goals to create a business ecosystem that empowers optimization of all processes and organizational functions.
Historic Trend – Digital Transformation
Historically digital transformation can be broadly broken down into three distinct phases:
Digitization phase, which was the conversion phase of converting information from analog to digital format.
Digitalization phase, the stage of the actual process of embracing technological changes within industries.
Digital transformation, which is the effect of the previous 2 phases, and can be described as the overall impact of digital technologies on business processes and the overall society.
About Digital Technologies
Product prices can be given upper and lower cutoffs within which there would be a minimal impact on sales. This helps marketers provide merchandizers pricing flexibility for tactical purposes.
Analytics can be used to understand this price elasticity by predicting the impact of changes to retail sales of both one's own brands as well as that of competitors.
Lift Models for Promotion
Over the last few decades, digital technologies (like the Internet) have changed the way in which we do business and has also impacted our personal lives and society. In the current digital age, the pace of transformation has accelerated having a profound impact on personal and business goals.
While advanced technologies have existed in the past, it is the way digital technologies have been adopted by business and society that has led to major paradigm changes, such as the creation of social media, cloud platforms, big data, and the ability to be mobile.
Adoption of digital technologies has brought about a radical change in business and individual expectation, providing the right platform for digital transformation.
Challenges and Opportunities in Digital Transformation
Digital transformation is impacting the lives of many on this planet. Over 2 billion of us own a smartphone, while 60% of the global population remain unconnected to the Internet.
Growing number of companies are embracing the opportunities of digital transformation for their benefits. The port of Hamburg in Germany, which is the 2nd largest port in Europe, has increased its capacity by 150% without any physical expansion. The AA brand, which has been in existence for over 100 years, is also adopting digital technology to remain viable.
So, how can any business become a winner in the digital transformation space?
Do not make digital transformation a threat, but rather embrace it

In his farewell speech, John Chambers, the CEO of Cisco who served for 20 years, forecasted that more than 1/3rd of the businesses would not survive the next 10 years. Of the 70% of the businesses that will try to go digital today, only around 30% of them will be successful.

To survive in this digital age, companies must first adapt to this rapid change and view digital transformation as an opportunity, rather than a threat.

Engage with your workforce

Business management that can engage with their workforce and make them inclusive in the business decisions, can satisfy their workforce, more than companies that simply offer a better paycheck.

Employees in companies that embrace technology to make quick decisions are likely to stay for long. According to the results of a research study conducted by Organic agency, over 60% of the staff feel that company leadership is the biggest barrier to digital transformation in their companies.

Analyze the business data that you don't use

Every business generates data from its operations and customers. Practically 99% of this business data is untapped and unavailable for decision making. Tap into this vast pool and use effective data analysis tools to develop business growth.
CSS Corp's Digital Transformation Ideology – A continuous journey
Many companies have set a time frame to implement their vision of a digital transformation project. However, the process of digital transformation is a continuous process and does not end with the completion of a business milestone or a great product.
Companies need to adopt a dynamic view of their long-term business objective, due to unexpected changes in customer behavior and market dynamics.
CSS Corp's digital transformation solution is centered on driving Customer eXperience, improving operational efficiencies, creating specialization and in turn helps you with revenue creation. Visit www.csscorp.com to learn more about how we do it.
"Digital transformation is a continuous process that has a start but doesn't have an end."