This article focuses on how cognitive technologies elevates customer experience from a contact center and customer service hubs.
Organizations are now competing to deliver quality and consistency in customer experiences. They are facing empowered customers who demand services customized to their needs and expects things their way.
Welcome to the Age of the Customer, where decision makers are focusing their strategies to enhance their knowledge and engagement about customers, to foster stronger and profitable relationships. Maximizing customer lifetime value is the key and organizations must be able to collect, store, and manage vast amounts of digital data to generate insights for improving customer interactions & loyalty, while enabling distinct, definitive, and distinguishable value.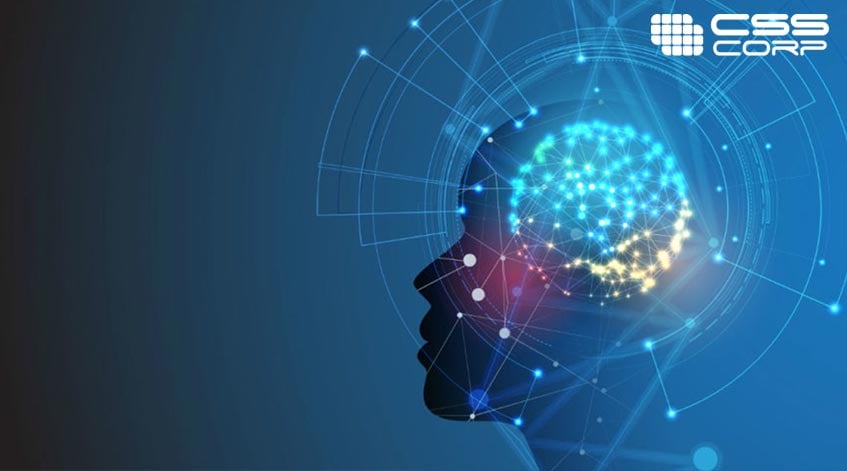 The demand for seamless personalized customer journeys have firmed up and companies are trying to get the elusive 360o customer view to transform contact centers and omni-channel experiences. To enable competitive differentiation in customer service, legacy contact centers must be re imagined with digital products and platforms driven by cognitive analytics to proactively personalize, anticipate, and resolve customer issues at scale and manageable costs.
Why go the cognitive customer experience way?
Cognitive customer experience analytics can govern the entire customer contact cycle to a granular level. This helps an organization gain insights on how and why customers took certain actions or the reason behind certain behaviors (why some customers get converted, while other get abandoned, etc.). This form of advanced analytics is a clever way to map human psyche and drive decisions to enable fabulous CX.

Here are a few opportune areas for using cognitive analytics:
Improve customer experiences
Develop deeper understanding of customer buying behaviors and preferences, anticipate customer needs and personalize customer experiences, ensure better customer segmentation, capable of continuously adapting, while enabling a real-time learning pattern
Re-frame responses based on context or sift through large knowledge bases to find the most relevant answer, analyze customer interactions and re-purpose customer's journey based upon existing sentiments, and gather real time multiple channel customer insights
Prioritize and resolve cases faster with contextual responses, drive quicker agent training & onboarding, leverage key information from customer conversations, learn from previous interactions, automate actions for frequent requests, and empower agents to respond quickly and dynamically
Reduce agent training costs, service call spends rates and total cost of ownership
Contact centers can leverage cognitive analytics to fulfill a greater purpose in the battle for customers. By doing so, they can stand out in their digitization imperatives and accelerate the shift towards making support experiences more unified, collaborative, and intelligent. This shift must be driven through a cloud-based, collaborative, omni-channel and intelligent customer engagement platform which will enable in getting a 360o view of customers, improve customer service levels, increase agent productivity, and sustain competitive advantage.
Unleash the power of Cognitive Customer Experience
It now clear that cognitive analytics is an imperative for contact centers to enhance efficiencies and differentiate their operations to be more aligned to the customer. These services can be deployed across front, middle, and back office functions or as a direct interface with the customer. Cognitive customer experience analytics can analyze structured and unstructured data through Deep Learning and Natural Language Processing to learn, comprehend, and recommend next best steps through predictive decision making.
Cognitive analytics can be harnessed to integrate customer channels such as voice, email, chat, social media, and websites to provide context aware, personalized, and human like interactive experiences to customers. Cognitive platforms can learn from customer interactions, understand their intent, and respond to their queries in real time. These platforms integrated with advanced cognitive assistants can learn from previous conversations by accessing databases, engage in interactive dialogues, and answer complex questions, without any human intervention by keeping the conversation human like. Key insights can also be generated to take data driven decisions and choose the right business function having the knowledge to meet customer needs. This automated prioritization reduces agent burden, improving resolution time, and help agents focus on work of strategic value.
The new face of Analytics
Businesses are entering an era where everything and everyone will be connected. The smarter world will demand cognitive tools and analytics from contact centers to maximize relationships and reinvent themselves in the age of the customer. This includes understanding customer behavior patterns, identifying root causes of customer dissatisfaction, innovating ways of exceptional service experiences, and generate insights to continuously enhance agent-customer interactions. Cognitive analytics can be leveraged to reduce resolution time significantly, drive TCO reduction, and increase adoption of AI based automation. It is also a strategic fit in changing the rules of customer engagement, increasing customer retention and optimizing operational costs.