Automation has always been equated with efficiency and progress. Due to the growing cost of resources and the rise of the consumer-driven economy, most organizations have rushed towards automation to optimize their business processes. While automation has influenced every business function, the biggest impact has been on the customer service. In the pursuit to deliver a delightful experience to customers and also to manage cost, enterprises have placed AI-driven chatbots, IVRs, and Voice AI at the heart of their customer service strategy.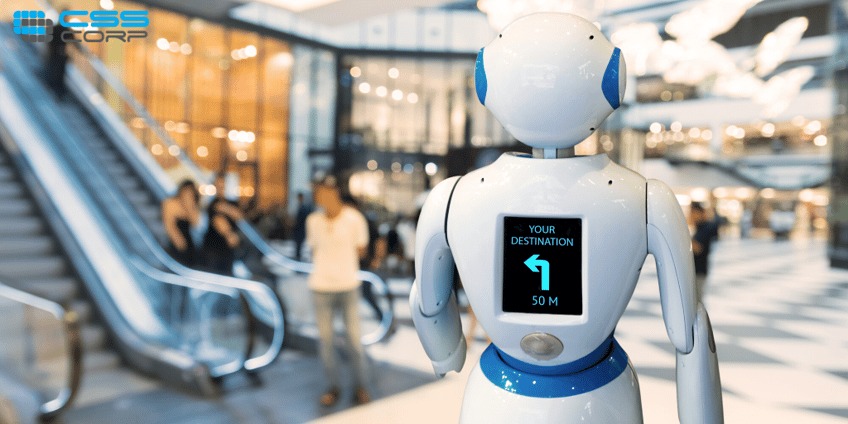 In the process, many companies continue offloading the traditional human-to-human touch-points from their consumer-related communication. Gartner has estimated that by 2020, 85% of customer interactions with a company will be handled without human involvement.
While AI-driven automation can help enterprises relieve their customer service teams from repetitive and mundane tasks, most companies have pushed the boundaries beyond acceptable limits. As a result, enterprises have often over-automated their CX function with AI, which has come at the expense of the much needed 'human-element'. In this respect, automation should not be seen as a solution to replace human effort. It should be used as a leverage to augment human productivity and lower costs to engage in a sustainable business model and have better conversations with the customers.
Why over-automation can be a risk?
Humans are wired to communicate. The inferences from conversations however, depend on context, intent, and tone. The problem in automating interactions is that sometimes, key aspects of the interaction get lost in translation. The "human" factor is missed out and it becomes a set of commands that are executed. This is why such implementations can be overwhelming for consumers.
But, by forcing customers to communicate with machines that lack human element, over-automaton can drive companies to put their hard-earned brand-equity on stake.
Why is human-centric CX important?
Automation hasn't reached a point where it can address all the customer requirements. It is still not accustomed to helping customers in unexpected situations which it is not programmed to handle. Let us take the example of help in some of the mobile apps. Customers get frustrated when the app does not list the option they badly need to resolve a unique issue. In such cases, they feel it would have been better to talk to a human, who can listen and resolve. However, with the exception of safety issues, most of the mobile apps don't have a 1-800-HELPME number to talk to a human and instead they force you to leverage the Visual IVR in the app for raising support issues(which match the nearest or in miscellaneous bucket), which complicates the customer experience further.
Similarly, AI-powered chatbots are evolving rapidly. However, they usually do not understand the implicit meaning in a way a human would. For instance, a chatbot may or may not be able to understand or recognize humor, sarcasm, or irony, and will find it difficult to come up with an appropriate response, unless it is specifically trained. We have seen numerous chatbot projects fail in the industry due to blind faith in technology and not putting the customer journey first.
So, what is the solution?
A symbiotic process involving humans and technology is the need of the hour to sustain CX functions in businesses. This can be achieved by giving the consumers the option to select the type of interaction they prefer. One way out is to not turn on the chat bot for categories of queries which are likely to be high touch and not transactional. Furthermore, even when a chatbot is active, there should always be the option to easily switch to human agent mode. By combining the human element and digitally-driven automation, companies can deliver a highly personalized experience.
Moreover, the human touch can be placed at the center of the entire service module through human-driven interactions such as an in-app video conference, live chat, or even the traditional phone call. Through this, companies can make the customers feel that they are available to listen and understand them whenever needed, which can lead to an optimized engagement and also help build brand loyalty.
Conclusion
As most customers prefer to deal with humans when it comes to solving unique or complex issues, over-automation of the CX at the cost of human-element can turn into an impediment. As a result, customers can be left frustrated, and the very purpose of making massive investments in automation to improve their experience would be defeated. An ideal solution could be to take a holistic approach that combines the best of both factors, the human-element and automation technology, to deliver a highly personalized experience.
CSS Corp's digital offerings has been enabling B2B and B2C clients giving them superior CX by digitizing traditional support operations through the power of AI, NLP, ML and Analytics. Our Digital Experience Suite and our Cognitive Customer Experience Platform mitigates enterprise challenges, reduces TCO and promotes customer centricity.