Every organization, at some point, will be faced with a crisis. It may be something particular to the company – or as is the case with the COVID-19 pandemic – a situation that is being experienced by everyone globally. The ability to remain flexible, react quickly, lead with compassion, and emerge future-ready to operate in the "new normal" is what sets apart the organizations that lead the pack.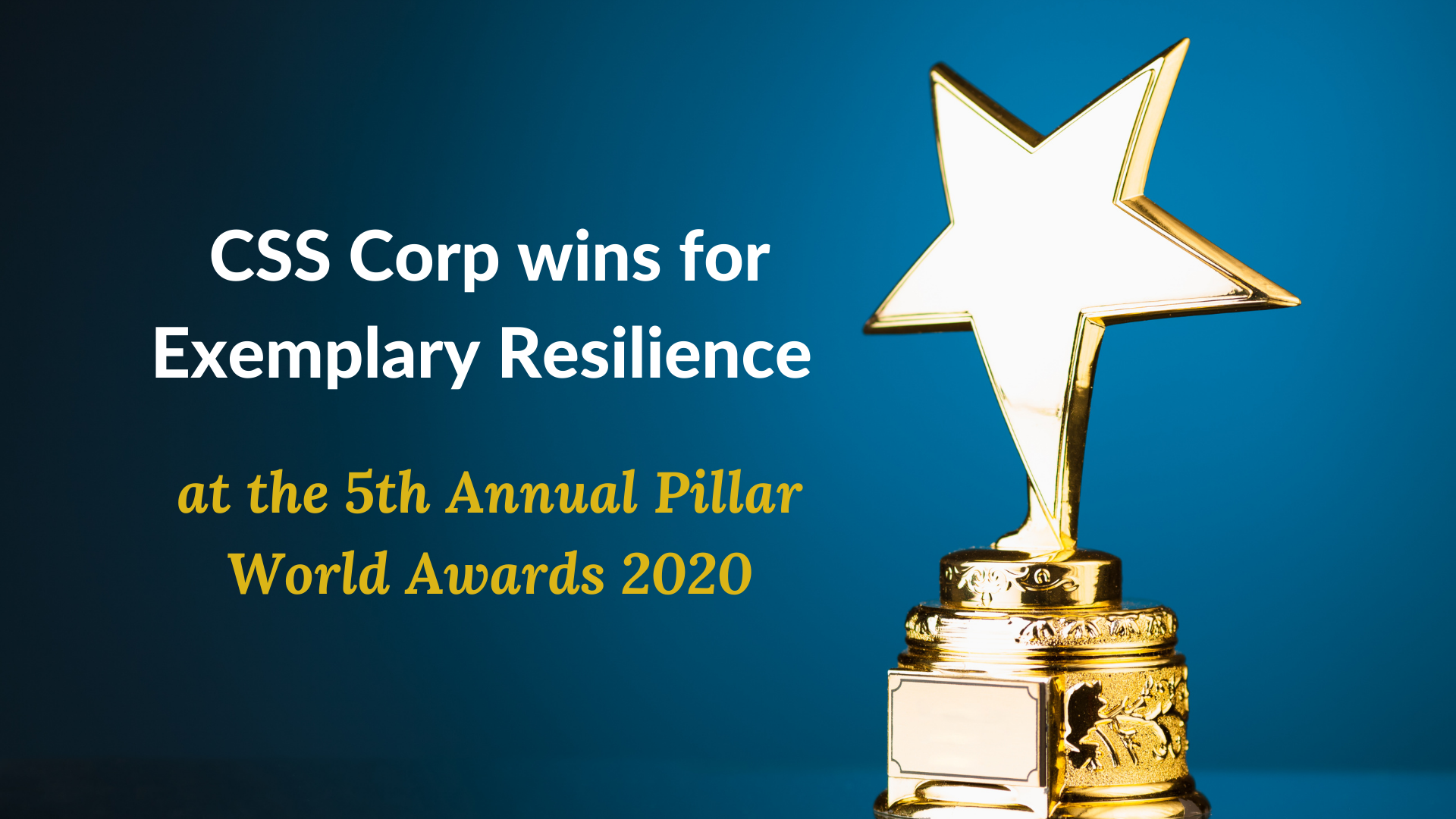 We are proud to announce that CSS Corp has been awarded with 2 prestigious recognitions at the 5th Annual Pillar World Awards, for the resilience that it showed as an organization during the pandemic. CSS Corp has been one of the few companies to thrive in the new normal by being early movers to transition to a 100% WFH model leveraging our proprietary RESILIENCE framework, with zero business impact to customers.
The Executive Hero of the Year | Effective Leadership During COVID-19
The GOLD winner is our CEO, Manish Tandon, the IT Maven who delivered industry-defying outcomes using an employee-first approach. His transformative vision for CSS Corp shone through to steer the organization to rise above all odds and deliver the best for the employees, clients, and the organization.
Employer of the Year | Stepping Up to Help Employees During COVID-19
CSS Corp was the BRONZE winner, a testament to how we stayed resilient with our exemplary employee centricity model and transformative digital solutions that drove business outcomes during the crisis. Our proactive scenario planning, early and constant communication, and expectation management with clients, employees, and partners were critical to success.
We are proud to be honored in this forum for our organizational leadership and the work that we are driving in these unprecedented times. With this, we look forward to continuing the momentum in 2021 by working with our employees to take the organization to new heights and engaging with our partners on their transformation journeys.
About The Pillar World Awards: The coveted annual Pillar World Awards, part of the Silicon Valley United States (SVUS) group, is among the world's premier awards programs honoring best employers, employees, and HR achievements. The awards recognize the world's best professionals, teams, achievements and HR-related products, services, trainings, and consultants who help to create and drive best places to work.