2020 was a black swan year 2020 for organizations across the globe; but amidst the challenges, we learnt how to adapt and grow. CSS Corp's resilience as an organization helped us to pivot and deliver consistently and we are happy to update that CSS Corp has won two prestigious awards at the Golden Globe Tiger Awards 2020.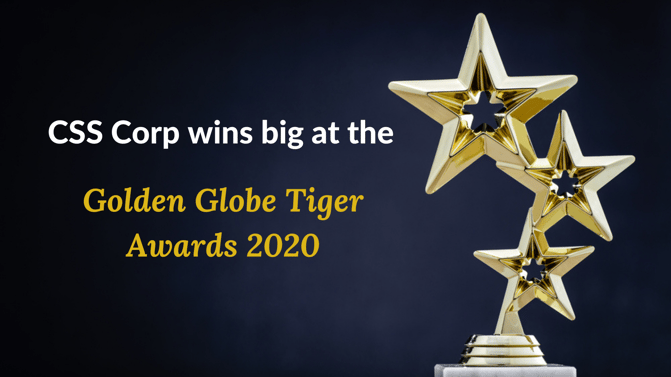 The first award, 'BPO Organization of the year' for Excellence & Leadership in Branding & Marketing, was given as a recognition of the organization's agile branding and marketing approach that has enabled it to cross some remarkable milestones with its outcome-based methodology and innovation in service delivery. Trailblazing past some of the biggest names in the industry, CSS Corp has emerged today as the most awarded technology services organization in the industry in its size range and has become a partner of choice for clients globally.
The second award, 'CXO of the Year' in the category of Achievers and Future Business Leaders, was given to our Executive Vice President, Sunil Mittal, for the exemplary leadership he has shown at CSS Corp. He has been principal in transforming the organization's business ecosystem to attain a high growth trajectory. Today, CSS Corp has emerged among the fastest growing services organizations in the industry and is well poised to maintain this momentum in the years ahead.
The Golden Globe Tiger Awards, one of the world's premier awards programs, were presented in a virtual ceremony in December 2020. It is a proud moment for us to be recognized by such a prestigious platform for our organizational leadership. We look forward to carrying this momentum as we look ahead to better times with bigger wins!
About The Golden Globe Tigers Awards: They aim to recognize "TIGERS" in branding, CSR & social innovation, education & academic across leadership levels in individual and organization that aim at believing that excellence is infinite, and perfection has no limit and targets are milestones not an end of the journey. The Golden Globe Tigers awards is multifunctional, multidiscipline industry across segments and industry focused.