Consider the backdrop of the last few years since the pandemic started. No one needs an introduction to how the New Normal has upended families and destinies of people and organizations. "Resilience" may well have been the word of the year for 2021 for many, while others reckon great "teams" and "leadership" as their bywords to navigate calamitous times. And rightly so, success for an organization like CSS Corp stems from the unique leadership of the management team.
CSS Corp's leadership team won a unique award - A Gold Stevie for Best Management Team in IT Services, at the American Business Awards 2022. There was one Gold Stevie Award for this category, and CSS Corp scooped the trophy as the entire management team with CEO, Sunil Mittal at the helm displayed how the leadership showed fortitude when the chips were down.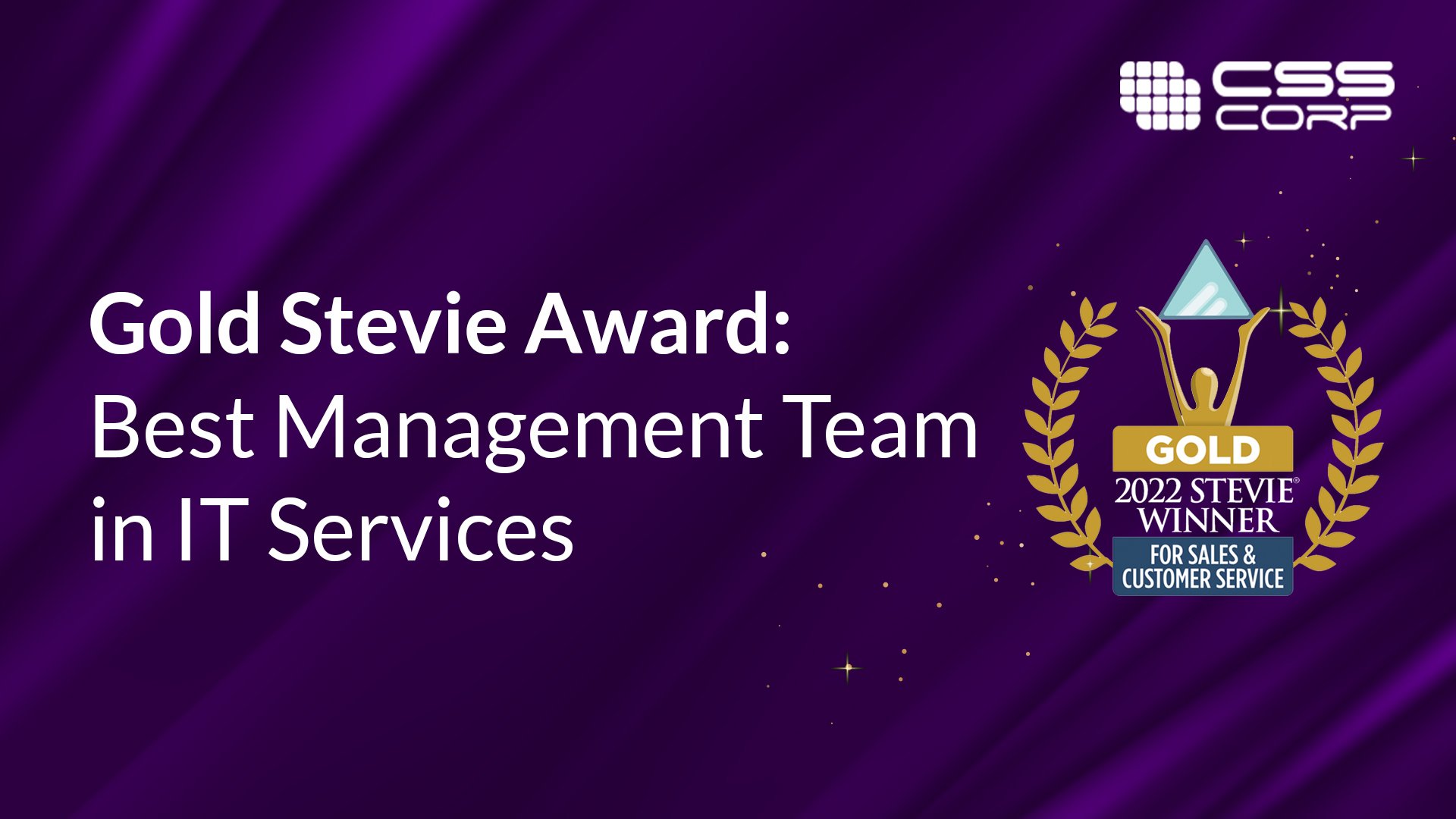 A Turnaround of Titans
Let's look at what made this win possible.
Operational Resilience: When the pandemic struck, the true mettle of this team came out through quick decision-making. At a time of disruption, the team displayed tremendous operational rigor, passion, and planning. The leadership led CSS Corp to become the first service provider in the tech services industry to achieve a 100% productive WFH model within March 2020 for over 8,000 employees back the

n and still follow the remote work model today.

Undeterred Growth: Clients were overwhelmed to see empathetic and prompt resolutions with zero SLA impact and awarded us with additional business. As a result, the company saw revenues surge in the New Normal. This growth was unachieved in the previous decade. CSS Corp stood as the fastest-growing service provider in 2020, a year when most of the behemoths in the industry struggled to achieve single-digit growth.

In 2021, the IT services industry witnessed CSS Corp chugging away at a competitive growth rate.

People First, People Always: The management launched global employee engagement initiatives like salary advances and 24X7 helplines to mentor and counsel employees during ensuing Covid waves. Employees loved this

empathy

, and attrition in the company plummeted in 2020 and 2021 to an all-time low.

Promising Outlook:

CSS Corp doubled its headcount in the last 3 years to 11,200+ with an

IPO

on the horizon in the next couple of years. Positive developments in the company drew the attention of various PE firms. Morgan Stanley and Onex Falcon invested in CSS Corp in 2021. These investments are a solid testimony to the company's prospects under

this management team. CSS Corp acquired OnDemand business unit and its next-gen GigCX services platform to offer swift and empathetic tech support and customer service for global marquee brands.
The great chemistry and ability to complement each other have been remarkable about the current management team. They have built a no-door policy and flat hierarchy, where individuals can voice their opinions openly irrespective of their grade, gender, generation, and cultural background.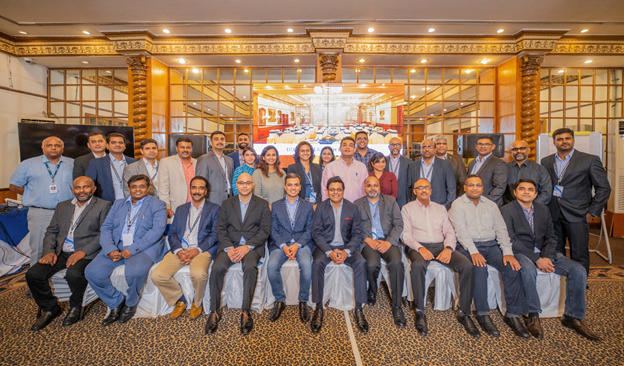 ---
Led by CEO Sunil Mittal, the leadership team has emerged as a champion of the people-first culture.
---
Key Leadership Highlights
The year 2021 marked CSS Corp's Silver Jubilee, and here's a list of memorable landmarks under this leadership team:
Despite the disruption, CSS Corp chugged along a robust and competitive run rate.
Crossed the 10K employee milestone by doubling the global

headcount in the last 3 years;

The current headcount (11,000+ as on writing this blog) continue to work-from-home.

The team organized free vaccination camps, rolled out employee-friendly initiatives such as intra-company COVID-19 App, Doctor-on-Call (24/7) helpline service and employee assistance programs.
Through comprehensive employee engagement initiatives, churn during 2020 and 2021 hit an all-time low.
CSS Corp expanded operations globally by launching new delivery centers in two countries, Romania (EU) and Colombia (LATAM) in 2021.
Global Strategic Partnerships are evolving and witnessing high traction over the years. Alliances with a host of leading partners continue to add value and contribute toward growth.
Morgan Stanley and Onex Falcon invested in CSS Corp.
Launched and revamped 3 new AI-led platforms. All proprietary platforms received industry accolades.
The team pioneered innovative outcome-based and gain-sharing commercial models that were unexperimented before

. The team delivered on the promise of these innovative models and received a flurry of appreciation from clients.

Most awarded and recognized technology services company globally in its revenue range.
---

"A leader is as good as his team. I commend the management team members for their unflinching dedication to paving the way toward a promising future at CSS Corp. This award is a befitting tribute to the team's display of resilience, agility, and innovation." – Sunil Mittal, CEO.
---
The award jury commended CSS Corp's leadership as transformational considering various aspects such as business momentum, employee engagement, customer support, steady growth, and swift implementation of a WAH model.
Kudos to CEO Sunil Mittal and the leadership team!
More Blogs on our awards