A common boardroom dialog in most organizations is "So, how can we really keep our customers happy and satisfied?"
One great option is to use customer service platforms.

While Customer Support can be defined as "Timely, empathetic help that keeps the customer's needs at the forefront of every interaction", Customer Service and Support (CSS) together form the department that utilizes customer relationship management (CRM) tools and platform to interact with customers and provide them multiple benefits.

Per a recent survey by Technology Services Industry Association (TSIA), in the next two years, 97% of the support leaders surveyed have plans to invest in self-service tools. However, to companies must have a very clear vision of what will they provide as part of their customer service.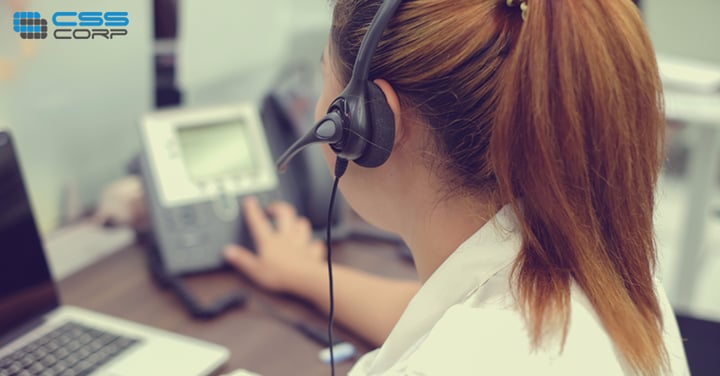 On-premise vs Cloud-based systems

To retain loyal customers, Companies need to provide the best customer service by leveraging the most suited platforms – whether on-premise or over the cloud. Implemented properly, these platforms not only reduce the costs and efforts of customer service but also help improve customer satisfaction and loyalty.

A few aspects to keep in mind when choosing between on-premises and cloud solutions:


Bandwidth: Though the cloud platform supports multiple apps, it is the on-premise servers that have a bigger bandwidth to support a larger number of applications and data.
Better collaboration and app delivery: A cloud infrastructuresupports the running of multiple applications concurrently, helps improve app management, further leading to faster app deployment.
Electricity consumption and costs: It's but obvious that maintaining servers that support customer services on-premise will end up consuming far more electricity compared to a cloud-based platform. Add to it the storage space, maintenance fees, and general upkeep expenses, and the costs for organizations simply multiply.
Storage capacity: The most obvious difference between cloud-based and on-premise applications is that while for clouds, the solutions are housed in cloud infrastructure at a different company's data center, in case of on-premise, the physical servers and apps need to be stored on-site, whereas with the latter.
Compared to an on-premise system, a cloud-based system provides better reporting, chat support, easy integration of knowledge base, integrated post-interaction surveys, and regular automated software updates. However, at the end of the day, it is a combination of both that should be used to effectively help organizations achieve success and growth.
The Impact of Customer Service Platforms on Customer Experience (CX)
"Gartner data states that around 42% of CEOs believe that enhanced CX can be a crucial factor in driving more traffic. On the other hand, for 80% of B2B customers, CX is a key element that influences them to decide to make purchases from a particular ecommerce website."
Choosing the right Customer Experience Strategy and Platforms helps organizations improve customer satisfaction levels and gain their loyalty that results in a better positioning of your brand among competitors. It is therefore a must for organizations to understand that it is their CX Strategy that is driving the Technology requirements. The opposite will only lead to big expenses without any improvement in the overall CX.
Customer Service Platforms are essentially what constitutes and leads organizations towards implementing robust customer experience management (CXM) strategies in place.
"CXM is a business science that has the purpose of determining the strategy and programs that can make the customer feel good enough about the company to want to continue to do business with the company."
Customer experience is created by the contribution of not only the customers' values but also by the contribution of the company providing the experience. All of the events experienced by customers before and after a purchase are part of the customer experience

According to Forrester Research (via Fast Company), the six disciplines for great customer experience are strategy, customer understanding, design, measurement, governance, and culture.

A company's ability to deliver an experience that sets it apart in the eyes of its customers will increase the amount of consumer spending with the company and inspire loyalty to its brand. In essence, organizations need to invest in Customer Service Platforms so as to identify user problems and optimize the customer experience. The good news is, today there's a multitude of Customer Service Platforms available that ensure personalized interactions between the customers and the enterprises.

With advancing technologies, digital assistants are not a technology feat of the future. Voice search technology can be a key contributor in enhancing the customer experience as it helps in getting faster results and if their vision or hands are occupied, they can make the most out of it. Chatbots will increase even widely in 2017. E-commerce businesses are going to make most out this technology, as it is a very easy way to communicate with the customers, retain their attention and bring their brand closer to the audience. Chatbots can be helpful in almost every quarter be it simply placing an order, access to data, receipts, attending a customer query and even assisting the customers during their searches while they shop.

To deliver great CX, customer service platforms must provide features such as:
Speech and customer engagement analytics software. This helps improve customer interaction by automating the tedious process of extracting insights from customer and support interactions, which further reduces costs and efforts, mitigates risk, and identifies improvement areas. This feature may be implemented as either a cloud-based or on-premise solution.
The ability to accept feedback from customers and measure their satisfaction levels.
Live web-based live chat platform that also provides a feature where the customer can return at a future time and reinitiate the chat with the same support executive they have chatted with previously.
Quick resolution of customer issues.
Provide an optimum customer experience by combining the features of CX software platforms, research services, and strategic assessments.
Customer Service platforms that take into consideration the needs of CX are the best. These platforms create strategies and designs based on the measurement, understanding, and deep analysis of the needs of customers. Such platforms are governed according to what type of services will attract more customers, and provides the required environment to create the best impact.
Why is it important to invest in a Customer Service Platform?

Think: If you were visiting a swanky, posh Lamborghini showroom and had almost set your heart on buying the piece of art, but realize that everyone – from the doorman to the floor-manager – was kind of rude and uninterested in showing you around, would you really go ahead and buy? Or would you take a step back and rethink about the after-sales services?

Here are a few points as to why organizations must not think twice about investing in the customer service platforms:
Good news travels via stairs, but bad news moves in elevators. In a consumer age where people don't shy away from sharing experiences over the social media, it doesn't take long for unsatisfied consumers to take out their grudge on the social media. This turns away prospective consumers who might see the negative feedback about the product or organization.
Customers tend to switch brands in case of poor quality of product or services, or if the competitors brand has a great reputation for good customer service. For the same reason, they are willing to recommend a competitor – even if the prices are not too different.
While Customers are willing to pay more for products and services for better customer service experience – a large number of customers stop using products and services even if they face a single incident of bad or poor customer service.
Now, just think if even 10 or 20% of customers are dissatisfied and either stop using the products and services, spread word of mouth regarding poor customer service, or do both, can an organization really afford to lose its customers? Can they let their unwillingness to invest in good customer service platforms and practices ruin customer relationships, thereby losing out on critical RoI and market? I guess not!
AI and CX: The Connect
A customer support system is said to be successful only when it helps customers to become self-sufficient and be able to resolve issues on their own in an effortless manner, without requiring the need to interact with the support team. Following is a list of what today's generation of intelligent customer support systems can provide:
AI-powered customer care that provides personalized customer interactions by means of customer routing, data capture in real-time, and more to offer the best feedback.

Smart solutions by a few large companies today are offering platforms such as Facebook Messenger, that may be adopted by customer care departments. IBM's Watson and Amazon Connect, are a few other examples of cloud-based contact center service platforms.


Providing Automated Responses: Companies are also providing solutions wherein a machine handles a large number of requests and "transforms data into decisions to create intent-driven experiences that are highly personalized—across channels, journeys, and devices."

Optimizing routing of Tickets: Today there are smart AI programs that maximize business efficiency by directing customers' inquiries to the correct party as quickly as possible. This not only decreases the time required to fix an issue but also increases brand loyalty and customer satisfaction scores.
Conclusion
CX today is the focus of all enterprises – big or small. If they do not give CX the due importance it deserves, they may incur huge losses in their annual online revenues. Choosing the best service platform helps improve CX in multiple ways. A few of them include personalization of the service, improving the responsive speed, adding voice-based search capacities, and the use of chatbots.

Happy customers usually equate to a successful business. If customers are happy, there's a big chance of their returning – and their sharing of positive experiences with others, which leads to improved customer retention, higher referral rates, acquisition of newer customers, and of course, the much-desired increase in revenues.