Do Enterprises Need Digital Infrastructure Operations?
Gartner analyst David Cappuccio recently released a report on the "Top 2018 Trends Impacting Digital Infrastructure and Operations," in which he gives due credit to the increasingly fragmented nature of IT infrastructure in a digital world. He lays a strong emphasis for an infrastructure and operations (I&O) organization and says that "it can engage with the various business units to become a trusted partner and service provider along the journey to digital business."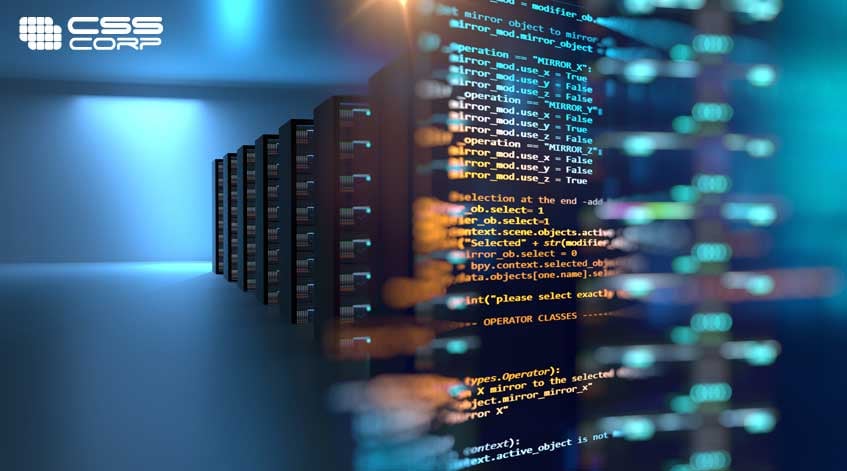 Digital Infrastructure refers to the setup that an organization uses for managing and exchanging operations data via centralized infrastructure and communication systems. Operating this infrastructure with the right strategy, software and model helps enterprises improve experience quotient, enhance productivity, and operational efficiency.
Broadly speaking, Digital Infrastructure Operations involve three critical elements – Business Servicedesk, Digital Infrastructure, and Advanced Analytics Models that involves utilizing insights from the other two elements. A smooth and seamless functioning of all three is required to provide the continuous exchange of information across the board. With so much dependency, imagine the kind of disruption that an organization would have to face if an IT outage happens. The ripple effect this will create would have an adverse effect on the entire ecosystem and lead to losses in revenue and brand image.
The Challenges
Over the last few years, even global giants and leaders in their field, such as Amazon and British Airlines, have been subjected to intense public outcry and brand damage when their digital infrastructure operations failed. The reason why such disasters happen can be explained due to the lack of 3Es in the latest technologies and tools: Experience, Empowered Operations, and Enabled Engineers.
Today, technology is being consumed in one form or the other by almost everyone who has access to it. Digital Infrastructure operations, therefore have a global impact as the end consumers are spread everywhere. Thus, ensuring that the engineers have the required amount of familiarity with, and the intelligence and experience to use the latest technologies and tools is a must. However, unless the organizations do something to empower and train them, they will not be able to create a team of enabled engineers.
With organizations today having a global footprint, it is obvious that there will be challenges related to the diversity in IT operations. Every region has its own style and processes related to management of the multiple departments.
Enterprises carry a baggage of legacy systems, infrastructure and software stacks that are aging, and this IT infrastructure landscape is making life extremely painful for the CIOs. Companies are spending a colossal amount of money to streamline their business operations. IDC states, 'Over 65% of IT budgets are spent on supporting IT applications and infrastructure activities, ensuring that service quality and costs are optimized continuously'.
Inertia Holding Back Digital Operations Success:
Lack of shared vision between Businesses and IT: Enterprises need to understand the evolving role of IT and must focus on aligning their overall strategy with the line-of-businesses
Failing to Embrace Automation and Analytics in Ops: Contextual adoption of digital is extremely critical to driving predictability in operations and complex ecosystem
Highly complicated and disintegrated IT infrastructure: It requires a humongous effort, and is also very time consuming to manage multiple applications, and hosting services, along with a multitude of datacenters spread around the globe that run on diverse technology stacks. Multiple DCs across the world limit organizational ability to drive a centralized strategy for implementing modern and standardized environments that leads to aging of platforms and technologies. All this has an adverse impact on the business.
Huge hosting costs: Managing several hosting contracts and services involves a lot of wasteful expenses that do not result in any benefits or ROI for the organization.
Disaster Recovery (DR) is difficult: To keep track of so many centers following and implementing different mechanisms, it becomes very difficult to have a seamless DR in place. This puts a lot of business-critical activities such as backup and restores processes in jeopardy.
Security compliance issues: Infrastructure that is not integrated seamlessly is often a precursor of non-compliance with security policies that might lead to high risks and security threats.
Business Continuity Planning (BCP): BCP, a major need of organizations, is usually marred by a lack of budget, resources, commitment, buy-in, and support from the top management. A few other challenges include other business issues that distract the organization and the resources away from the required activities, a lack of support from the overall business perspective, lack of time for the business continuity resources to manage all their tasks, etc.
To launch a centralized support ecosystem, reduce overall time to market, and optimize costs, organizations need to standardize their IT infrastructure and applications across regions. This will also provide them the flexibility to respond to reactions and feedback on social media networks, using robust analytics.
The Solution
Embracing cloud technology to substitute on-premise infrastructure helps increase efficiency, and improves productivity, cost management and security. Designing the infrastructure in the cloud, migrating the website assets to the cloud, and deploying a global Content Management System (CMS) using a single, unified technology platform can help achieve the above goals.
CSS Corp leverages Amazon EC2 to set up new instances, connect to the infrastructure and build the server type and provide scalable computing capacity in the AWS Cloud. This drastically reduces lead time from 3 weeks to 30 minutes, eliminates the need to manage hardware, and helps manage multiple hosting providers across the globe with ease.
CSS Corp provides the following areas of innovation around Digital infrastructure operations:
Automated Code Deployment: CSS Corp helps simplify the release of new features from the source repository to non-production and production environments which leads to easy adoption, rapid delivery, increased efficiency, configurable workflow and centralized control. This solution is highly beneficial since it replaces the traditional code upload over SFTP/FTP/SVN.
Backup Automation: CSS Corp provides backup automation that eliminates the need for manual intervention in setting up the backup. This helps improve performance and speed.
Disaster Recovery (DR): The traditional DR mechanism usually requires a lot of manual intervention, with RTO/RPO of more than 24 hours. CSS Corp completely automates the DR using customized python scripts that can ship the entire configuration which creates and uploads the Cloud Formation (CF) template every 6 hours to the DR region.
CloudDRIVE is a next-gen, predictive and automation platform from CSS Corp. It supports continuous optimization, thereby helping reap and maximum benefits from day one of cloud migration. It helps consolidate multiple monitoring activities into a single, dynamic dashboard. The tool also supports deployment tracking that indicates when a release was implemented and compares the performance before and after the deployment. CloudDRIVE Tech Support solutions lead to benefits such as increased availability and reduced complexity, 20-25% reduction in cloud management, and 30-40% improvement in operational efficiency.
Using CloudPATH lets you compare and analyze the performance of your application and infrastructure to baselines, and provides solutions for any differences that may have arisen based on the new architecture. It ensures prioritized and sequential migration of workloads to reliable cloud platforms efficiently and cost effectively. CSS Corp also provides comprehensive validation testing post-migration that adds reliability and improves the time to value from the cloud. CloudPATH enables 30-50% cost reduction, improves the rate of successful migration by 30-60%, improves predictability, and increases the scalability of applications.
CloudMAP is an automated Cloud Migration Assessment and Planning solution that identifies the nuances and complexities of your technical landscape and business environment by performing an in-depth analysis of operations along with business and application. Assessment by CloudMAP provides an understanding of the business improvements, cost savings, the challenges, complexity, the efforts, the technical enhancements, and the security implications involved in the cloud migration. CloudMAP uses an automated assessment process to remove manual intervention and human errors. The tool evaluates the scalability of your entire existing infrastructure including the applications hosted in datacenters and on-premises, to identify the "candidates" best suited for migration.
Conclusion
It is obvious that the demands of today's digital world cannot be met by using the existing traditional data center architectures and legacy infrastructure and operations (I&O) practices. Disruption and transformation in this digital era requires agility in the IT department to overcome the challenges being faced by the organizations such as supporting complex, distributed applications using new technologies that are spread across systems in multiple locations, including on-premises data centers, the public cloud and hosting providers.