Software Testing - Strategic Imperatives for New Age QA

Software testing as a service has grown rapidly in recent times, and has proved to be a profitable 'accelerator revenue model' for several IT service providers in India, and abroad. Software testing has evolved from being a subsidiary of the main project, to an independent service that has significant demand. Software testing as a stand-alone service is raking in money in multiple markets. Not surprising, considering 60% of global firms with IT operations in India are said to use Software testing services [1]. Further, the market for Software testing is expected to touch USD 50 billion by 2020, as per NASSCOM [2].

What led to Software Testing becoming an independent service?
The rise of Software Testing can be attributed to the convergence of multiple factors. Over the last 20 years, tremendous strides in technology relating to the internet, PCs, 3G technologies have been made, resulting in the telecommunication boom, and the dominance of internet across businesses. The power of the internet was further enhanced with the launch of touch screen mobile phones, and this rapidly pushed end-users into a digital world. While iPhones revolutionized smart phones on one hand, the open-source approach attracted the large developers to the 'application development' platform, on the other. Google and Apple for instance, have played and continue to play a large role in influencing the world when it comes to smart devices, adoption of technologies and innovative solutions. As trend setters on several fronts, they have compelled others as well to constantly bring out better devices, each one brings an improvement over the previous version. Additionally, mobility led to social media becoming a mainstream forum across all age groups. The emergence of Facebook, Twitter, and YouTube connected the world in a quicker, smarter, and simpler manner.
By 2010, services shifted from organizations to consolidated third-party infrastructure, on account of the cloud. Easy storage and access to huge amounts of data, radically changed the way data was seen; its potential was understood, and unlocked. Analytics and Big Data garnered interest, because of their role in understanding end user behavior. Thus, 'data' became the new gold.
Easy access to information helped in getting insights, and knowledge about products, people, and just about anything. Advancements in computing and internet technologies created a market for sensors and wearables, while bringing about the 'Internet of Things' revolution in the last decade. Artificial Intelligence and machine learning have paved the way for smarter solutions, and the automation of business processes across a variety of industries. This period has also seen immense technological and business innovation, leading to exponential growth of the digital market. [3]
Fig. 1 provides a time-line with respect to major inventions, along with the different types of testing opportunities.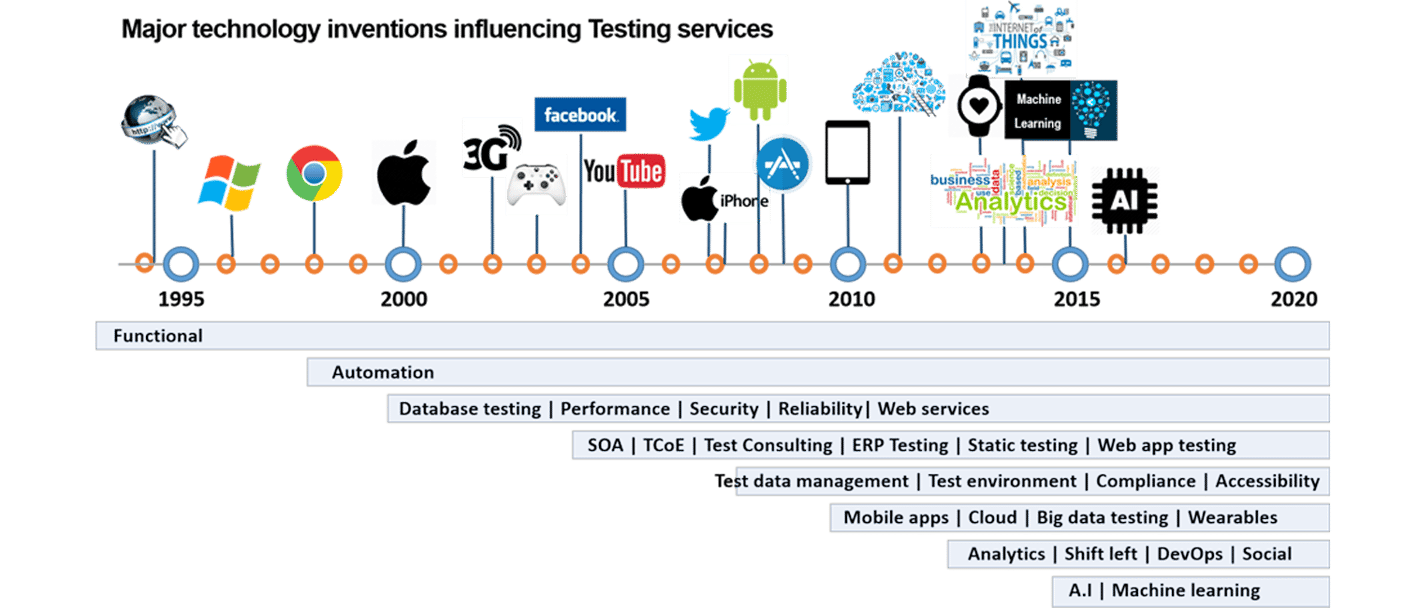 Fig. 2 lists testing services across the top 10 players in the Indian IT sector. The top three testing services offered are: Testing Center of Excellence, Performance Testing, and Consulting Services.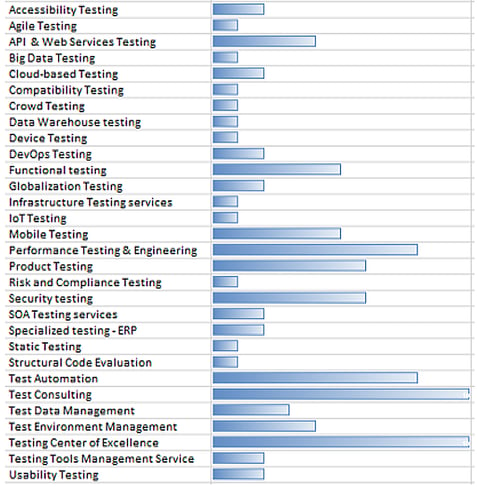 Transformational Change Needed in Software Testing
In the year 2008, the late Prof. C.K. Prahalad shared the concept of N=1 and R=G [4]. His thoughts behind this concept were that end-users would become smarter, and organizations would have to tie-up their resources (together) in order to meet the expectations of each customer. Today's end-users are extremely knowledgeable, smart, and have a world of options. Hence, companies have more reasons to create a satisfying end-user experience. This new-age QA is all about imagining the end-user's experience, and accordingly making improvements to it. New Age QA demands a transformational change among testing professionals to understand user behavior, client, business, and technology. This needs a systematic process wherein the QA leaders have to be more technically competent, develop and engineer solutions, adopt process changes, leverage new metrics and analytics for making better decisions, collaborate with different technology and consultants for deriving better user experience, have a deep understanding of the end-user expectations to name a few. The new age QA can be divided into six strategic themes as shown in Fig. 3.



While, it is easier said than done, the journey for new age QA is bound to evolve in the coming years. QA professionals have to work towards changing their thought process, unlearning old ways, while learning the new. They will have to be more agile and flexible to handle complex demands, they will have to make themselves more familiar with technology, tools and solutions, and last but not the least, they will have to be better equipped to reimagine customer experience.
References
[1] "Fact Sheet of IT & BPM Industry | Ministry of Electronics and Information Technology, Government of India." [Online]. Available: http://meity.gov.in/content/fact-sheet-it-bpm-industry.
[2] "Facts & Figures | NASSCOM." [Online]. Available: http://www.nasscom.in/knowledge-centre/facts-figures.
[3] "Why RethinkX – Technology Disruption, Implications and Choices — RethinkX." [Online]. Available: https://www.rethinkx.com/blog/2017/5/3/why-rethinkx-technology-disruption-implications-and-choices.
[4] C. K. Prahalad and M. S. (Mayuram S. . Krishnan, The new age of innovation : driving cocreated value through global networks. McGraw-Hill Professional, 2008.