Every year, on March 8th, organizations worldwide burst into a frenzy as they celebrate International Women's Day. Despite the fervor, a lot of this day's activity can become mere token activism without actual policy interventions or changes. When I read that this year's theme was #BreakTheBias, I was compelled to sit back and think about what bias means to me, Gender Bias to be more specific.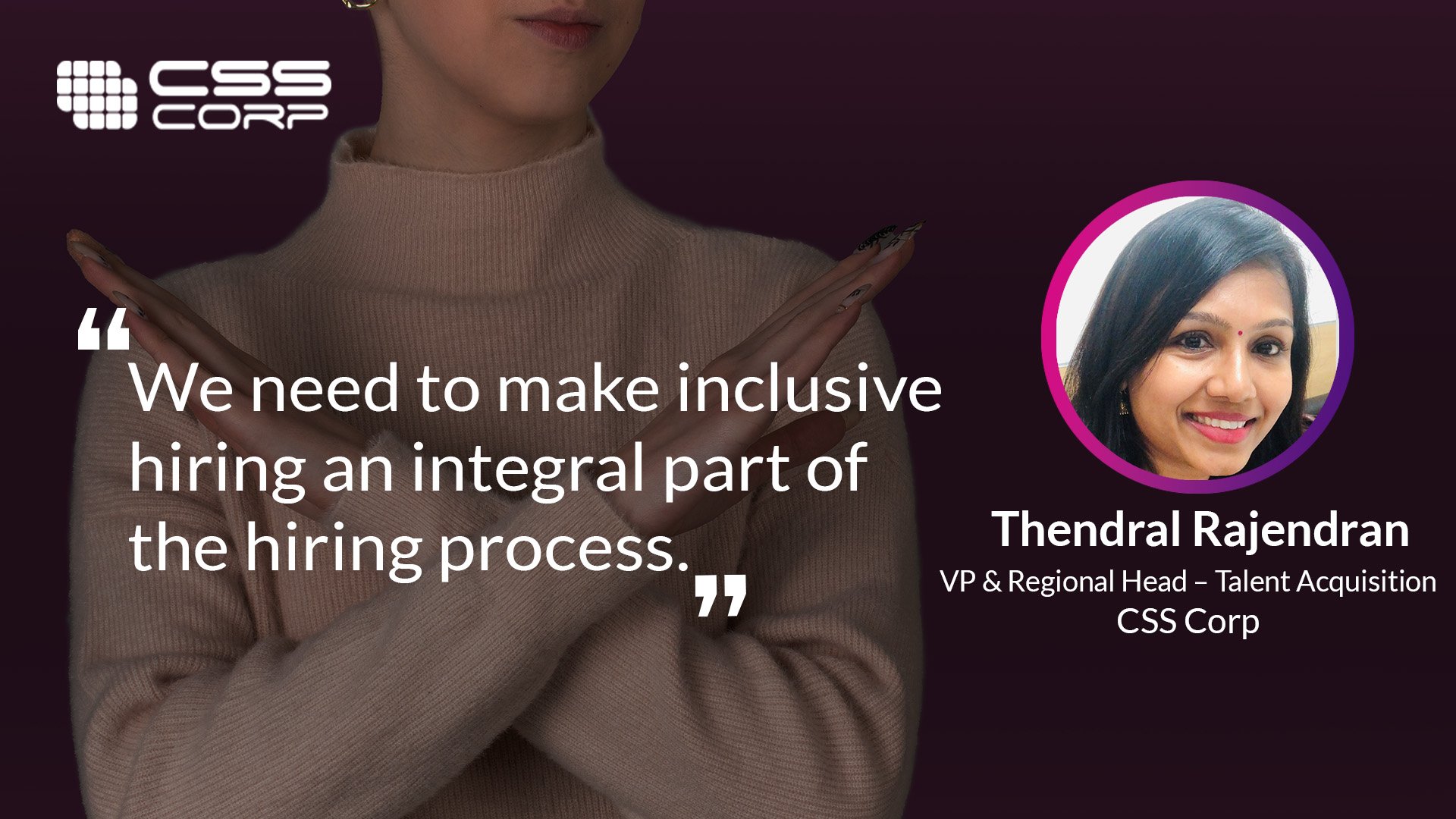 My POV - Gender bias at its simplest, is about having prejudice towards one gender over another. This prejudice can result in differences and discrimination in the way employees are treated. Reality is a lot more complex than that, of course. Interestingly and unfortunately, not all bias is conscious and unconscious biases are deeply ingrained. Factors and influences such as our upbringing, experiences, society, and the environment play a role in shaping the choices and decisions we take in life.
And where bias is common, organizations suffer. The impact of Bias is so evident even at the hiring level - this creates a gap in having genuinely diverse teams. Also, workplace inclusivity suffers, and no one wins in this situation.
How can we reduce gender biases?
Gender biases can affect all aspects of working life for women, including disparities in pay and promotions. In many instances, women also do not give due credit to their skills and knowledge and underplay which is a bigger problem to solve for. But as I wrote earlier, hiring is often the first place where biases creep in. Take the classic study by InSync that showed even when interviewers were giving identical resumes with only differences in the names (Simon and Susan), Simon received more interviews and was more likely to be hired than Susan.
It's why I believe that we need to make inclusive hiring an integral part of the hiring process.
Masked hiring is one way to do this, of course. And reduce the chances of the Simon/Susan bias. When you strip all identifying information from resumes or CVs, you increase the chances of getting diverse candidates past the initial screening process. But that's not foolproof and futuristic.
We need to start by sensitizing people managers right at the time they draft the Job Description. Continuous dialogues and interventions, consistent messaging and training will help in building the right frame of mind for our people managers to start creating bias-free job descriptions. Progress has been steady on this front and one study of 17 million job posts from 2005-2016 found a significant reduction in gender bias in JDs. But I still see stereotypes and prejudices in the JDs on job portals. A simple way is to use a tool like Gender Decoder to see if your job ad passes the gender bias test. Gendered language is often quite dominant in JDs in technology. Consider this. Usage of the word 'ninja' increased by 400% from 2012 to 2016. You might think you are pretty 'cool' in using ninja, but ninja is a masculine-coded word, and you may have unconsciously discouraged women from applying.
And of course, gender does not merely mean the binary construct - think about how mindful are we in using the correct pronouns? What about the image we are using in our ad?
A trick that many hiring managers miss is simply reducing the number of JD requirements. An HP internal report showed that men apply for a job when they meet only 60% of the requirements or qualifications, but women apply only if they meet 100% of them.
Where possible, I would suggest having a hiring team rather than an individual hiring manager, part of what is known as the 'evaluation nudge,' as this study by Harvard University demonstrated. About 51% of hiring managers were influenced by the candidate's gender when assessing them independently, often hiring under-performing ones. Unstructured interviews also tend to be unreliable indicators of job suitability. Using work-sample tests and conducting standardized interviews would significantly reduce bias during this part of the hiring process, where the perception one has of the candidate can influence hiring decisions. When you use quantitative metrics rather than subjective instinct during hiring, you reduce the impact of unconscious bias.
In the end, there's no one-size-fits-all approach when it comes to combating gender bias in hiring. But the key is to ensure that we continually question our assumptions at work based on someone's gender. The questioning is the beginning of true transformation. We would then be truly #BreakingTheBias.