A common debate at many companies is "what are the right customer experience (CX) metrics?" If you do some simple research, you'll quickly come up with a variety of metrics including Net Promoter Score (NPS), Customer Satisfaction (CSAT), and Customer Effort Score (CES). NPS, like it sounds, works on the principle that promoters drive positive advocacy while detractors drive negative advocacy and the net of the two tells you something meaningful. Lots of companies measure NPS and there are industry benchmarks out there you can reference. CSAT focuses on satisfaction as you might expect and is often used around a specific transaction or interaction. CES is based on the principle that the lower the customer effort to do business, the more likely they are to repurchase. While it's good to know the strengths and weaknesses of the various metrics being thrown around. Which one is right for your business?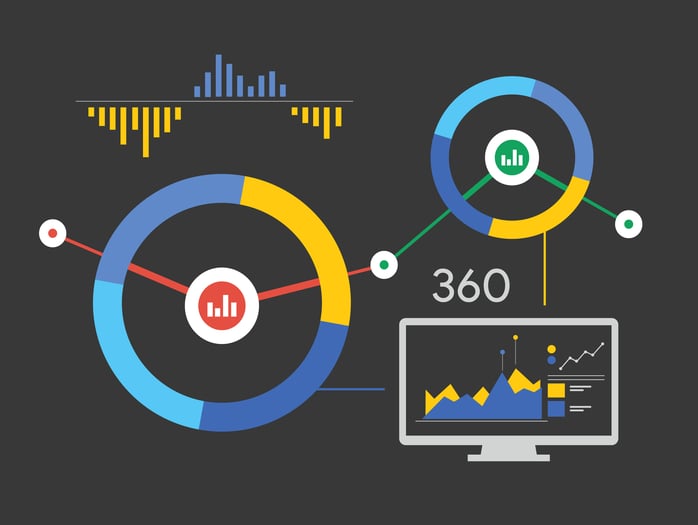 CX professionals often tell me that they struggle with showing value of their CX initiatives to their executive leadership. The reason is often that the CX metrics being used are meaningless to much of the C-Suite. Imagine a conversation with your CFO or CEO. Would they really care that NPS, CSAT, or CES numbers went up by 2%? Would that justify CX investment?
No doubt there is strong evidence that better CX drives better business outcomes. In a recent study by Watermark Consulting, they found that CX leading companies outperformed the S&P 500 market average by over 30% in relative growth in the past 11 years.
What's the answer?
The answer lies in what you want to really know about CX and the relationship of CX to your business. There is no one right answer for all businesses but there are metrics strategies can help equate CX with customer value gained or lost. Here are a couple of guiding points on developing a metrics framework:
1) Follow a CX metrics pyramid – You'll need to manage metrics at multiple levels, from corporate top-level measures down to transactional process measures. An NPS or CES metric might be helpful at the top level of the pyramid while a metric measuring onboarding time or call satisfaction might be useful lower down the pyramid. Build your own pyramid for your business with the right metrics for the right levels.
2) Speak business language – Let's get back to that conversation with your CFO or CEO. What things do they really care about? Sales, revenue, margins, productivity are likely to be at the top of the list. Consider how you can show the relationship of CX to the metrics they already care about vs convincing them NPS or CSAT is worth caring about. It may take several steps to show the relationship of CX to financial impact. For example, in the professional services environment which Avanade operates in, a scorecard like this one is much more telling:
Driving a CX program requires considerable change management. Getting the right metrics in place can help build the internal credibility and the executive support needed to activate that change.
The original article was published here on June 14, 2019.