Many enterprises are amid a digital transformation, seeking to engage with customers and satisfy their needs through digital technologies. Many are looking up to the clouds to enable this agility, scalability, and simplicity—but no two models are created equal. And because businesses cannot afford to sacrifice control and security, going all-in on a public cloud only approach isn't always feasible. To deliver on the promise of digital transformation, you need a unified infrastructure that fuses both public and private cloud.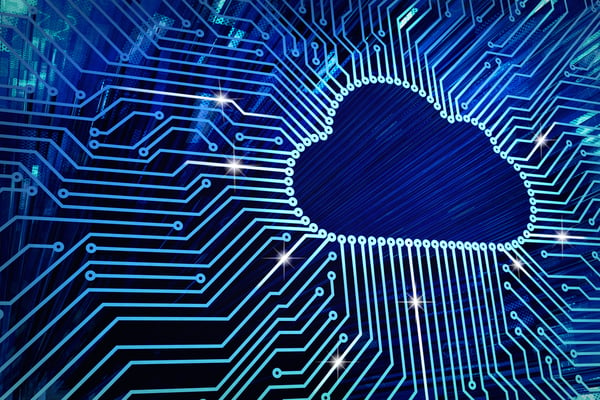 Reasons to Consider Workloads On-Premise
According to Nutanix, there are several key considerations to consider when determining where your workloads should live including:
Data Gravity

- Applications must go to where the data is generated. To move data from where its generated whether it's from applications, machines or employees and customers is incredibly expensive and time consuming. Next it's very hard to move legacy applications to the public cloud and there's big costs associated with it.
Compliance- Regulatory concerns such as GDPR and others can severely limit the ability to even use the public cloud and place data there.
IT Control- Loss of control that IT feels that it gets to do such things as the inability to deploy custom applications, to protect those applications and the data.
Unpredictable Cost- Egress charges and getting data out cannot be overlooked and costs can be quite high.
On-Premise, You've Got Options
There are many routes to deploying an on-premise private cloud. To be successful, enterprises must first map out their goals and expectations, define their cloud requirements and then build on that model leveraging the technologies that best suit their needs.
Traditional Systems
Traditional data center infrastructure includes high -performing, enterprise data center storage, network and compute systems.
Converged Infrastructure (CI)
CI tightly integrates compute, storage, networking, virtualization and automation resources into a proven private-cloud architecture. It scales to the largest environments with a lot of flexibility in components.
Hyperconverged Infrastructure (HCI)
HCI adds additional elements like backup software, snapshot capability, data reduplication, inline compression and WAN optimization into one appliance using inexpensive commodity hardware – all managed under a single management interface. Now IT can simplify their infrastructure and take advantage of global, unified management. Now any size business has access to CI without the complexity.
OneNeck, We've Got Your Back
At OneNeck, we understand there are many routes to on-premise private cloud, and it can be overwhelming in a market that is becoming more crowded daily. We're here to help. We can assess your goals, whether it be reducing cost and complexity, increasing performance and efficiency, or merely trying to simplify your infrastructure. We will look across our numerous vendors to make recommendations that fit your business.
So you think you're ready to build a cloud inside your data center - but do you know the technology inside and out? It's imperative to get all your cloud questions answered before you make the move. Find the top 20 cloud questions answered in this ebook.
The original article was published here on May 6, 2020.