"Experience is a good university, but the fees are high," goes the popular adage. When it's about learning at the speed of change, not all employers can afford the time, resources, and costs of learning through experiences alone. For swift learning on the job, employers are turning toward various skilling programs. Across Learning and Development departments, conversations galore about the need for crafting programs to advance employees across agile project turfs. The benefits are twofold. First, today's futuristic employers want to proactively gear up their teams for upcoming projects and clients' changing requirements. Second, it paves a solid path for careerists wanting to move ahead.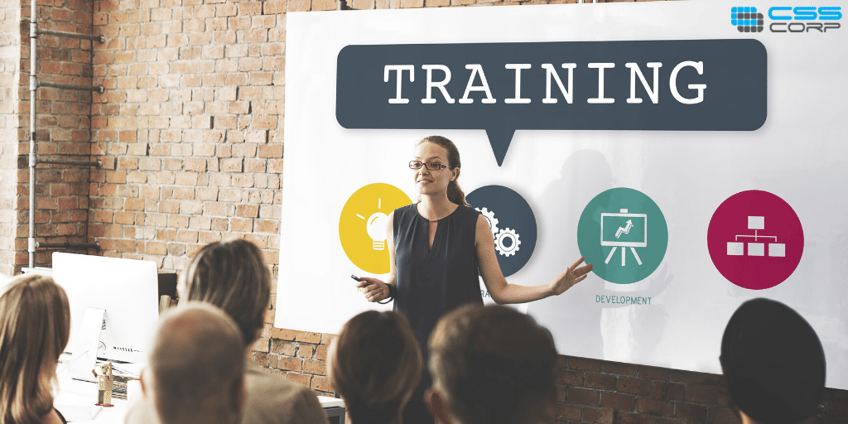 Technology at the Fore
Employee skilling has many faces: re-skilling, up-skilling, e-learning, short modules, and so forth. Organizations' approaches vary when it comes to how they deliver these programs. One thing is for certain and that is the use of latest tools and technologies for delivering programs at the convenience of employees and never at the cost of ongoing projects. When asked about their learning strategies, an L&D head of a new age services firm quipped, "How does one eat an elephant? Bite by bite. Long-term courses do have their place, but this is specifically about targeted micro modules or 'Bites' that support employees on specific project requirements." So therein lies the answer. From e-learning solutions, video streaming services and cloud platforms to online certifications, and digital skilling frameworks to Massive Open Online Courses (MOOC), technology is the common denominator that pushes the learning continuum.
Current Scenario
Today's new age technologies whet the appetite of freshly minted engineers. They're eager beavers who are attune with the market and aware of the need to differentiate themselves in a competitive environment. The landscape is teeming with talented job applicants who have a range of options to choose from, and they're mindful of the area they want to specialize in. In a sense, their exposure to new technologies and career options is at an all-time high when compared with candidates a decade ago.
Gap Persists
Despite the hiring initiatives to infuse new blood into the system, skilling the existing workforce in niche technologies and domains is also a surefooted path to building a competent workforce. Consider this reality: On one hand a talented pool of applicants is in the waiting; on the other hand, a lacuna persists between the market's demands and their corresponding skill requirements from job applicants. This mismatch is hurting companies and prospective job applicants alike. To bridge this gap, technology firms are offering training programs in specific skills by partnering with government institutions, trade bodies, not-for-profit societies, and educational service providers. Take for example, NASSCOM, National Skill Development Corporation, ICT Academy, and others who partner with top technology firms to prepare skill-based curriculum. This kind of a partnership model serves the needs of a rapidly changing industry by ensuring that students are "in the know" when it comes to new-age technologies (AI, ML, Big Data, Analytics, and the like). Not just technical skills but also soft skills, communication and writing skills. Therefore, these initiatives ensure that applicants are career-ready even before they start marketing their skills to employers. A win-win situation for all.
Back to the Basics
Talent acquisition teams across the market highlight that a solid grounding in the rudiments of engineering such as computer architecture, programming, problem solving, and analytical thinking is the need of the hour. A firm grasp of the fundamentals helps project leaders to groom their team members in other specializations and enable them to transition to other projects whenever the occasion demands. Whatever be the trends, vicissitudes, or demands in today's technologies, a thoroughness of the subject's basics is a prerequisite for success. Furthermore, an application-oriented mindset is essential on the job. For example, a keen ear or alacrity to understand the technical issues and problems that crop up during a project or workaday life is essential. This approach is pivotal when employees write code, test bugs, and perform any other tasks.
Bringing It All Together
Employees who are comfortable with what they learned yesterday find themselves in a spot of bother. Be it a fresher who walks out of a university or an experienced programmer working for a client, learning or skilling never ceases. With innovation percolating across organization cultures and spreading like wildfires across the corporate terrain, it's no wonder that "Career readiness" is the mantra chanted by corporates time and again. Organizations are investing heavily in the form of labs, frameworks, and online courses for the benefit of employees. These are investments that translate to higher employee engagement, retention, advancement, and customer satisfaction. A vibrant learning environment is at the disposal of very new hire and experienced ones. Employees who sign up for these programs do so at their own benefit and advancement—especially in these challenging times.